U.S. Masters Swimming Articles & Videos
Presented by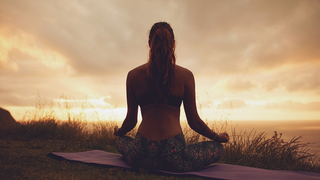 Health and Nutrition
Anxiety can strike behind the blocks before an important race or interrupt quality sleep. In the worst situations, it can make every day a stressful experience. Studies show that most Americans...
Technique and Training
Many of us over the age of 30 were taught that, during freestyle, our hands should enter the water thumb first. Some of us still swim this way. Others were taught to put our fingertips in first. You can see both styles being used today, even in the elite race pool.
About USMS / Events
In 1977, a still-young U.S. Masters Swimming organization got a new event—the 1-hour swim. The concept was to challenge swimmers to see how far they could swim in one hour during the month of...
Whats New?
The preliminary Top 10 listing is for proofreading purposes only. Report any errors to the National Swims Administrator by Sunday, July 31. See the Booklet or the USMS Top 10 Search Page to view the listing.
Coaches Only
Different people have different learning styles. Some learn best by reading, some by hearing, and some by watching. And of course, there is doing—guided by expert feedback. We are most effective...
About USMS
How big and amazing could your Masters program be if only you could find enough pool time?

The USMS website contains articles about sports medicine, health, and nutrition. This information is not intended to be a substitute for professional or medical advice on personal health matters. For personal medical advice, or if you are concerned about a medical condition or injury, see your healthcare provider for evaluation and care. The USMS website also contains articles about swim training and technique, including drills and workouts. All swimmers should be evaluated by a healthcare professional prior to beginning swim training. In addition, consult with a trained coach when introducing new technique or drills to your swim training program.