U.S. Masters Swimming Articles & Videos
Presented by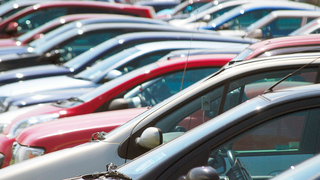 Advertorial
We've all been there. On a hot summer day, you return to your parked car after a few hours of swimming at the local pool. Opening the door, you're met by a burst of hot air that makes you feel...
Advertorial
Swimmers' hair and skin inevitably develop issues in the summer time because of an increased exposure to oxidizers. Because your hair typically gets more sun exposure in the summer, that helps...
Advertorial
It's easy to spot the swimmers at Masters practice who grew up swimming: their hips seem to ride on the water's surface, their body rotation is fluid and effortless, and their arms, legs, and...
Advertorial
Masters swimmers know first-hand the many benefits of swimming and the total-body workout it provides. Yet, the water can offer much more to boost overall health and fitness while also improving your swim.
Advertorial
There's a tongue-in-cheek saying going around these days in the tech world that, at some point in the not-so-distant future, we're all going to lose our job to robots.
Advertorial
When it comes to race day, few things are as important as your gear. And for a competitive swimmer at any level, a well fitting technical suit is certainly at the top of the list. From maximized core...
Advertorial
Finding the right balance in the water is one of the most important, yet underrated, aspects of swimming. Although we constantly focus on elements such as technique and strength, efficiency in the...

The USMS website contains articles about sports medicine, health, and nutrition. This information is not intended to be a substitute for professional or medical advice on personal health matters. For personal medical advice, or if you are concerned about a medical condition or injury, see your healthcare provider for evaluation and care. The USMS website also contains articles about swim training and technique, including drills and workouts. All swimmers should be evaluated by a healthcare professional prior to beginning swim training. In addition, consult with a trained coach when introducing new technique or drills to your swim training program.