U.S. Masters Swimming Articles & Videos
Presented by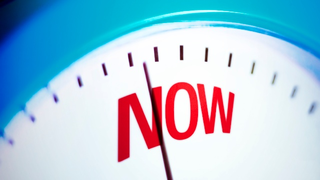 Coaching / Training
The swimmers who set records in distance swimming typically split their races very evenly. In Sun Yang's 1500-meter race at the 2012 Olympics, his 50 splits varied by only a few tenths of a second throughout the race, and his front and back half times were nearly identical.
Drylands / Sports Medicine / Training
Many swimmers have missed time in the water due to some type of shoulder injury, whether minor or severe. Some shoulders are too tight and others aren't strong or stable enough. Swimmers need shoulders that have:
Coaching / Training
This time of year, many of us reflect back on the past year and think about what we'd like to do in the year ahead of us. Sometimes we start off with by making a New Year's resolution. We've...
Drylands / Training
Although swimming is done in a horizontal position, it's valuable to engage muscles in different orientations. Many people don't realize that you can do core work in a vertical position....
Drylands / Training
Improving balance and strength in a single-leg stance is vital for general health and fitness—both balance and strength play a big role in avoiding accidental falls as you age. Progress can be slow when learning to master these movements, so patience and repeated practice is needed.
Training
Swimming is a big part of our lives, but it's not the only thing we think about. Thoughts about family, work, and what's for dinner can float through our heads as we float through the water....
Drylands / Training
Swimming is different from other sports in many ways. Therefore, it might seem to make sense to create a dryland training program centered on a swimming-specific program, even specializing in a...

The USMS website contains articles about sports medicine, health, and nutrition. This information is not intended to be a substitute for professional or medical advice on personal health matters. For personal medical advice, or if you are concerned about a medical condition or injury, see your healthcare provider for evaluation and care. The USMS website also contains articles about swim training and technique, including drills and workouts. All swimmers should be evaluated by a healthcare professional prior to beginning swim training. In addition, consult with a trained coach when introducing new technique or drills to your swim training program.