U.S. Masters Swimming Articles & Videos
Presented by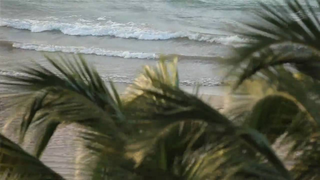 Events
Meet Directors Mark Gill and John Perez, alongside U.S. Masters Executive Director Rob Butcher discuss the 2010 USMS Summer Nationals, held in San Juan Puerto Rico from August 9--12.
Events / Open Water
Held on June 12, 2010, this marks the 29th year of the annual Lake Berryessa Swim, which is held at Oak Shores Park, on the west shore of Lake Berryessa in northern California. One-mile and two-mile...
Events / Open Water
This two-day event, held annually during Memorial Day weekend, is located in Reston, Va., in the beautiful Lake Audubon. 2010 marks the 23rd year of the event, which includes an open water clinic, a...
Events
For those swimmers who've signed up for Summer Nationals, here's a sneak peek of the pool and beaches you'll be enjoying.
Events / Open Water
Rob Dumouchel has been traveling the country to experience as many U.S Masters Swimming open water swims as possible. Although it's tough to keep in touch, he uses his blog, Facebook, and Twitter...
About USMS / Events
Held June 4--6, 2010, this event was hosted at UC San Diego, Calif. 70 coaches, representing 17 different LMSCs. The weekend was geared towards coaches and swimmers that wanted to hone their skills and be more efficient on deck and in the water.
Events / Human Interest
U.S. Masters Swimming Executive Director Rob Butcher and Olympic gold medalist Rowdy Gaines recap the final day of the 2010 USMS Short Course Nationals, held at Georgia Tech Aquatic Center. Interviews from volunteers, coaches, and Masters swimmers.

The USMS website contains articles about sports medicine, health, and nutrition. This information is not intended to be a substitute for professional or medical advice on personal health matters. For personal medical advice, or if you are concerned about a medical condition or injury, see your healthcare provider for evaluation and care. The USMS website also contains articles about swim training and technique, including drills and workouts. All swimmers should be evaluated by a healthcare professional prior to beginning swim training. In addition, consult with a trained coach when introducing new technique or drills to your swim training program.