U.S. Masters Swimming Articles & Videos
Presented by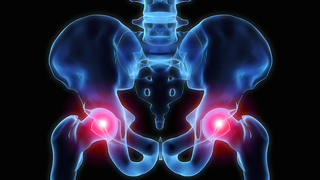 Health and Nutrition
2005 and 2006 data released by the National Health and Nutrition Examination Survey studied American men and women 50 and older. The study concluded that that .8 million men and 4.5 million women...
Health and Nutrition
If you're having shoulder soreness and you've done your due diligence—you've talked technique with your coach, you've seen a doctor to rule out chronic or acute injury—but you're still sore, have you considered the way you rest at the wall?
Health and Nutrition / Products and Reviews
Sleep is the most critical time of every 24-hour day. While the body is at rest, it's best prepared to focus solely on growth, recovery, repair, and rejuvenation. Depending on when you eat, when...
Health and Nutrition
There have been numerous articles on the dangers of dehydration and overheating while swimming in the summer months, especially in pools that lack cooling systems. As coaches, we stress hydrating...
Health and Nutrition
Below is a list of some of the more common ingredients you may encounter when reading sports nutrition product labels. See the main article, "Read Those Labels" published in the July/August 2014...
Health and Nutrition
It's well accepted that being overweight and inactive increases your risk of heart disease, high blood pressure, high cholesterol, diabetes, stroke, arthritis, sleep disorders, and some cancers. It...
Health and Nutrition / Products and Reviews
Did you know: One in three Americans over the age of 20 is obese and after age 50, we lose 1 to 2 percent of our muscle mass every year? These and other interesting and possibly worrisome facts are included in P2Life's visual examination of the standard American diet. 

The USMS website contains articles about sports medicine, health, and nutrition. This information is not intended to be a substitute for professional or medical advice on personal health matters. For personal medical advice, or if you are concerned about a medical condition or injury, see your healthcare provider for evaluation and care. The USMS website also contains articles about swim training and technique, including drills and workouts. All swimmers should be evaluated by a healthcare professional prior to beginning swim training. In addition, consult with a trained coach when introducing new technique or drills to your swim training program.