U.S. Masters Swimming Articles & Videos
Presented by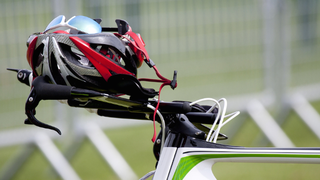 Coaches Only / Triathlon
Triathletes and fitness swimmers represent a large potential market for swim coaching services, so it's in our best interest to have them join and remain with our workout group.
Technique and Training
Most of us think a lot about hand position in all our strokes, which is only natural. We feel the water with our hands, and they're very sensitive to pressure on the water and where the water "slips" off.
Events / Open Water
Gulliver Swim Club's Ricardo Valdivia was the fastest male in the ultramarathon distance, which was 9.2 miles, with a time of 2:05:30, slightly more than 2 minutes faster than...
Health and Nutrition
Adequate recovery is essential to not only everyday health but also to improve athletic performance. After a training session or event, you should replenish all the things that were lost during...
Technique and Training
Spring Nationals is over and many swimmers are turning their attention to long-course season. One way to make a successful transition, whether you want to compete in Summer Nationals or other meets...
About USMS
As a USMS member, you know how awesome Masters Swimming is; it's a great way to get fit, stay healthy, and meet new friends. We want to share swimming's many benefits with others and encourage more...
About USMS
Join U.S. Masters Swimming to see what more than 65,000 people on 1,500 clubs and workout groups across the country have already found out: Being part of the Masters Swimming community will change...

The USMS website contains articles about sports medicine, health, and nutrition. This information is not intended to be a substitute for professional or medical advice on personal health matters. For personal medical advice, or if you are concerned about a medical condition or injury, see your healthcare provider for evaluation and care. The USMS website also contains articles about swim training and technique, including drills and workouts. All swimmers should be evaluated by a healthcare professional prior to beginning swim training. In addition, consult with a trained coach when introducing new technique or drills to your swim training program.