Relay 2023
A weekend dedicated to event development and collaboration
U.S. Masters Swimming plans to hold the 2023 USMS Volunteer Relay, in Houston, TX, Oct. 20–22 to help local volunteers network, share ideas, collaborate, and motivate each other. This gathering is designed to enrich the local Masters Swimming experience and will feature a series of workshops and discussion topics with the main theme of event development.
Below are resources, important updates, in addition to all Relay 2023 information to ensure attendees will be prepared to fully participate. Should you have immediate questions regarding the Relay 2023, please contact Volunteer Services.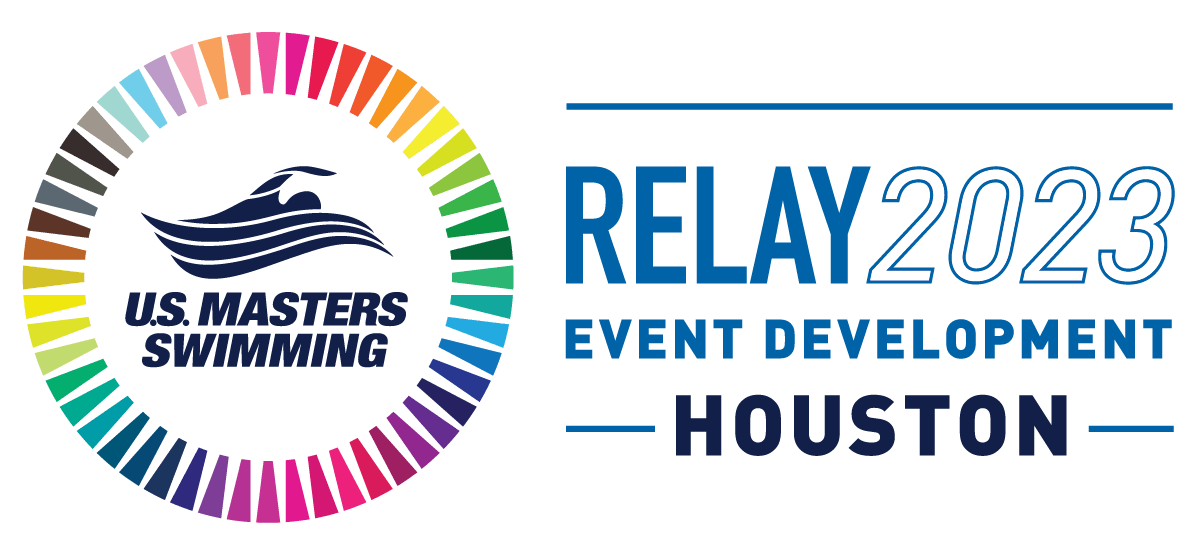 Resources for Attendees
Location - in person at the Houston Airport Marriott at George Bush Intercontinental

Airport Code: IAH
Address: 18700 John F Kennedy Blvd, Houston, TX 77032
The hotel is conveniently located just steps from the main terminal at the airport, which ensures a seamless arrival and departure.

Dates - October 20–22
Times - Starting Friday, October 20, in the mid-afternoon. Concluding Sunday, October 22, mid-morning
Agenda - The Relay 2023 virtual calendar allows attendees to build their own agenda, learn about speakers, and more.
Guide to Relay for Volunteers - This document provides an overview of what to expect.
Presentations - Relay presentations and information will be posted in Community, under the Relay 2023 Forum.