United States Masters Swimming Announces Rob Butcher, Executive Director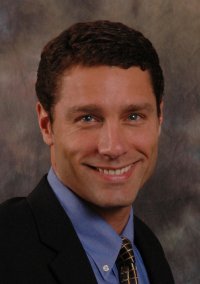 United States Masters Swimming (USMS) announces today it has hired
Rob Butcher
to be its Executive Director. USMS, founded in 1970, is a swimming national governing body that caters to adults aged 18 and over. USMS, with 45,000 members, is organized with 500 clubs in 53 regions throughout the United States.
Mr. Butcher comes to USMS from World Racing Group where he was Chief Marketing Officer for its national racing league the World of Outlaws, sanctioning body, and seven speedway properties. While with World Racing Group, Mr. Butcher was a member of the senior management team that established the company headquarters; added 40% more racing events to the schedule; and increased company revenue from $12MM to nearly $20MM. As Chief Marketing Officer, Mr. Butcher crafted and introduced new brand identities for the company's three national touring series, sanctioning body, and seven speedways; developed an Internet communication platform for all its racing assets which led to a significant increase in the number of races broadcast on the Internet; signed ESPN and SPEED as TV broadcast partners; signed Advance Auto Parts as a series title; and developed a sponsorship program that brought in new sponsorship and promotional partners such as Alltel, Quaker State, Coca-Cola, and Rite Aide.
Prior to World Racing Group, Mr. Butcher was Senior Director of Marketing Partnerships & Integrated Media for International Speedway Corporation (ISC). While with ISC, he sold more than $60MM in NASCAR and Indy Racing League sponsorship and media packages to ISC's 13-owned speedway stadiums, including such prestigious venues as Daytona International Speedway, Richmond International Raceway, Talladega SuperSpeedway, California Speedway, Kansas Speedway and Chicagoland Speedway.
Aside from his professional experience, Mr. Butcher is a competitive swimmer. He was a four-year scholarship swimmer for Georgia Southern University, graduating in 1994 with a Bachelor's degree in Marketing. In 1995, he earned a Masters degree in Sports Administration, also from Georgia Southern University. From 1996-1997, Mr. Butcher served a post-graduate internship with Auburn University, working in the Auburn sports marketing department. From 1998-2000, Mr. Butcher was a member of the Prudential athlete assistance program as he trained and competed in the 2000 U.S.A. Swimming Olympic Trials.
Mr. Butcher is recognized for his community activism. In 2003, he led the development of the Daytona Beach (Fla.) Young Professional's Group (YPG). From 2003-2005, he served as the non-profit's first President and Board Chair. Within two years, the YPG had grown from just an idea to nearly 800-members and continues to make important contributions to the betterment of Daytona Beach. Mr. Butcher is a graduate of Leadership Daytona, and has also served on the Board of Directors for the YMCA, Chamber of Commerce and been an active supporter of the United Way.
"It is important for USMS's future that our Executive Director be very knowledgeable and well connected in today's ever changing sports and membership landscape," said USMS President Rob Copeland. "We have found someone with the proper business credentials and interpersonal skills, who is also passionate about swimming and understands the values of USMS."
"USMS has so much opportunity," said Mr. Butcher. "We will take the existing foundation of membership and coaches, and begin to expand our reach by increasing promotion, and establishing new partnerships that will lead to increased membership. Health is so important to many and there is no better lifestyle participation sport with which to be associated than swimming. USMS is poised to become a leading advocate in the continued growth of swimming."
The search process for an Executive Director was headed by the USMS Search Committee chaired by Dr. Jim Miller and committee members Nadine Day, Ted Haartz, Raena Latina and Jeff Moxie. The search firm that successfully partnered with USMS to conduct the search was Anderson & Associates, with principal consultant Doug Anderson.
Mr. Butcher may be reached at 386-405-8841 and rob@usms.org.
---