U.S. Masters Swimming Articles & Videos
Presented by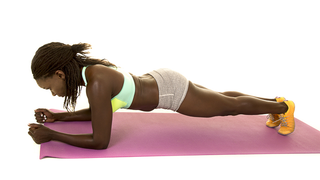 Drylands / Technique and Training
Core training is a common topic in locker rooms, but few swimmers fully understand the concept. The ripped "six-pack" that makes one the envy of teammates won't come from doing hundreds of...
Drylands / Technique and Training
We make a firm commitment to our swim practices and dryland exercise, and we work hard to improve ourselves during those sessions. But if we're not careful, our other daily activities (or lack...
Drylands / Technique and Training
Regardless of your fitness level, as you age you're fighting a battle against muscle atrophy and a decrease in power. For many, these changes can seem to occur suddenly. Sports physiologist Amy...
Drylands / Sports Medicine / Technique and Training
Many swimmers have missed time in the water due to some type of shoulder injury, whether minor or severe. Some shoulders are too tight and others aren't strong or stable enough. Swimmers need shoulders that have:
Drylands / Technique and Training
Although swimming is done in a horizontal position, it's valuable to engage muscles in different orientations. Many people don't realize that you can do core work in a vertical position....
Drylands / Technique and Training
Improving balance and strength in a single-leg stance is vital for general health and fitness—both balance and strength play a big role in avoiding accidental falls as you age. Progress can be slow when learning to master these movements, so patience and repeated practice is needed.
Drylands / Technique and Training
Swimming is different from other sports in many ways. Therefore, it might seem to make sense to create a dryland training program centered on a swimming-specific program, even specializing in a...

The USMS website contains articles about sports medicine, health, and nutrition. This information is not intended to be a substitute for professional or medical advice on personal health matters. For personal medical advice, or if you are concerned about a medical condition or injury, see your healthcare provider for evaluation and care. The USMS website also contains articles about swim training and technique, including drills and workouts. All swimmers should be evaluated by a healthcare professional prior to beginning swim training. In addition, consult with a trained coach when introducing new technique or drills to your swim training program.