U.S. Masters Swimming Articles & Videos

By Author: Laura Jones
Presented by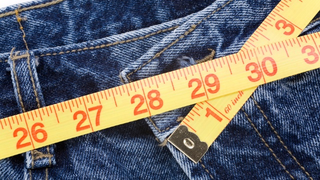 Health and Nutrition
It's well accepted that being overweight and inactive increases your risk of heart disease, high blood pressure, high cholesterol, diabetes, stroke, arthritis, sleep disorders, and some cancers. It...
Human Interest / Open Water
On Wednesday, May 2, 2012, at the stroke of midnight, Matthew Moseley jumped into the choppy, dark waters of Lake Pontchartrain in New Orleans to begin his leg of a two-man relay across the entire...
Human Interest
Six years ago, a happy but exhausted Inge Clark had a toddler and three infants on her hands. "Four kids does a number on your body," explains Clark, making what might be the understatement of...
About USMS / Adult Learn-to-Swim / Human Interest
The USMS Swimming Saves Lives Foundation supports the efforts of energetic and passionate Masters swimmers who want to make a difference. Masters coach Bill Meier just such a person. It is impossible...
Health and Nutrition
Swimming might be the single best thing you can do to avoid the diseases that plague our sedentary society and to vastly improve the function of both your body and mind.
Open Water
It's alive! History, that is. And a lot of other stuff, but if you plan your swim well, you'll probably avoid the sharks. Vito Bialla wants to help you with that planning. "We want to bring...
Open Water
One of the best parts of organizing your own swim is that the start is a low key affair. No one is sprinting. There are no bullhorns. You just walk into the water when you're good and ready. Sure,...

The USMS website contains articles about sports medicine, health, and nutrition. This information is not intended to be a substitute for professional or medical advice on personal health matters. For personal medical advice, or if you are concerned about a medical condition or injury, see your healthcare provider for evaluation and care. The USMS website also contains articles about swim training and technique, including drills and workouts. All swimmers should be evaluated by a healthcare professional prior to beginning swim training. In addition, consult with a trained coach when introducing new technique or drills to your swim training program.