Sponsor Benefits and U.S. Masters Swimming's Appeal
Some interesting data about us as a group
Throughout the last eight weeks we have been answering the ever-popular questions, "Why join a local Masters program" and "Why join USMS?" We first highlighted the positive impact of swimming, teammates, networking and goal-setting in a feature titled "What's the Value of Swimming: A Better You." Next we loved to read about some of U.S. Masters Swimming's most important assets, coaches, in "Like a Rock." Other features within the series included "USMS: Bringing People Together," "It's for Everyone," "Fitness Programs That Motivate," "Nothing Like the Open Water" and "USMS SWIMMER Magazine: For Us, About Us, By Us."Each feature included real stories of real people that we see and interact with every day on the pool deck, in the locker rooms and behind the blocks. Sponsor benefits is our final installment and yet another answer to our questions: "Why join a local Masters program" and "Why join USMS?"
No, sponsors aren't interested in tattooing their logos on our athletes or bidding millions of dollars to air their commercials during U.S. Masters Nationals, but sponsors do see incredible potential within the market we call U.S. Masters Swimming. Sponsors perk up at the mention of the demographics of U.S. Masters Swimming. They are intrigued by our commitment to a healthy lifestyle, and they are blown away by the loyalty of Masters swimmers.

Did you know...
U.S. Masters swimmers in regard to gender are practically an even split (52.9 percent male, 47.1 percent female).
More than 95 percent of U.S. Masters swimmers have a college degree or higher.
82.3 percent of U.S. Masters swimmers own their own home.
Each year U.S. Masters Swimming members purchase 134,820 swimsuits, 104,580 pairs of goggles and 100,380 pairs of sneakers.

70 percent of Masters swimmers report that they consciously buy brands that support activities, organizations and interests that are important to them.
Can you name the U.S. Masters Swimming sponsors?
Adolph Keifer & Associates
Agon Sport LLC


Bank of America
Barracuda
BullFrog (new in 2009)
Endless Pools
Finis
Hasty Awards


Hertz Rental Car
Kast-A-Way Swimwear
Libery Mutual (new in 2008)
Nike
Speedo
Swimoutlet.com
Total Immersion


TYR Sports Inc.
Ultra Swim
As a U.S. Masters Swimming member, you have access to these brands at local and national events as well as promotions throughout the year.
So, what can we expect in 2009? Rob Butcher, U.S. Masters Swimming executive director, who brings a successful business development and sponsorship background from his association with NASCAR, provides some insight. "We have a good partner foundation in place. The next step is help our partners better activate. For example, you will see in the January/February issue of SWIMMER magazine more of our partners using our logo and images in their ad messaging. This is important as it shows the sponsors value the partnership with U.S. Masters Swimming and creates a stronger emotional connection to the lifestyle we passionately live."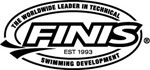 "Additionally," continues Butcher, "more of our partners will be playing a role in elevating the atmosphere for our national championships. As an example, both Liberty Mutual and BullFrog suntan lotion - new partners in the Masters family - will have naturally integrated signage and sampling at nationals."
"We are also encouraging our partners to consider offering more special discount purchase programs for members. You will see in 2009 that some have built this type of member benefit into their programs with Masters swimming."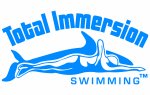 Though sponsors benefits are important, they are but one piece of the puzzle that makes up U.S. Masters Swimming. U.S. Masters Swimming's make-up is a combination of people, athletes, coaches, volunteers, events, competitions, programs, news and information, education, and tools, but most important, U.S. Masters Swimming's most important element is a common desire for a healthy and happy lifestyle.
---