2008 USMS Convention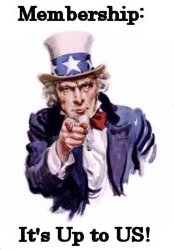 United States Aquatic Sports
Convention XXIX Information
Hyatt Regency Atlanta
Atlanta, Georgia
September 24-28, 2008
General Information:
USMS will conduct public meetings from September 24-28. All delegates should plan to attend meetings beginning with their zone meeting on Thursday morning, September 25 at 8:30 am. The first House of Delegates meeting will be held on Friday morning, September 26 and the final House of Delegates meeting will be held on Saturday afternoon, September 27. Delegates are expected to attend all House of Delegates meetings. The Board of Directors meeting on Wednesday, September 24 at 1:45 pm is open to any delegates wishing to observe. The coaches and sports medicine presentations on Friday, September 26 at 10:30 am and 12:30 pm are also open to all delegates.
Important Links:
Convention Registration:
All persons attending any meetings at the convention must be registered. Registration fees are:
- $150.00 - EARLY registration postmarked by September 4, 2008
- $175.00 - LATE registration postmarked on September 5, 2008 or later
Please send your registration form and check made payable to USAS (United States Aquatic Sports) to:
USAS Delegate Registration
16700 Indigo Road
Lakeville, MN 55044-5613.
DO NOT MAIL ANYTHING TO THE ABOVE ADDRESS AFTER SEPTEMBER 13, 2008. AFTER THIS DATE, PLEASE BRING YOUR DELEGATE REGISTRATION FORM AND PAYMENT TO THE CONVENTION.
Please note that all on site registrations must be paid by cash or check.
Send registration inquiries via email to usasregistration -AT- live -DOT- com. Cancellations may also be directed to this email address or mailed to the above address. Cancellations must be postmarked or received by email no later than September 5, 2008 to be eligible for refund.
Hotel Reservations:
Reservations for the convention can be made by going to the Hyatt Regency Atlanta link or by returning the reservation form to the hotel or by calling the world wide reservation number: 1-800-233-1234.
IF YOU ARE IN NEED OF A HANDICAPPED ROOM, PLEASE INDICATE THAT WHEN MAKING YOUR RESERVATIONS.
HOTEL GUESTS NOT REGISTERED FOR THE UNITED STATES AQUATIC SPORTS CONVENTION WILL BE CHARGED THE HYATT REGENCY ATLANTA STANDARD ROOM RATE.
You may register as a convention delegate without making room reservations at the Hyatt Regency, Atlanta, GA.
CONVENTION HOTEL RATES PLUS 15% Current Taxes:
Single/Double/Triple/Quad - $130
RESERVATION CUT OFF DATE: Friday, September 5, 2008
Pre-Convention Delegate Packet:
The pre-convention packet that is mailed to all registered delegates is available here in Adobe Acrobat format.
Complete Pre-Convention Packet (1.4 MB PDF file)
Individual Sections of Pre-Convention Packet:
---
Convention forms are in .PDF format. In order to view them you must have the latest version of Adobe Acrobat Reader installed. Click on the link below to download a free copy. If you are still unable to view these .PDF files, you may request a hard copy of any of them from Tracy Grilli at the National Office.