2007 Go The Distance (GTD) Results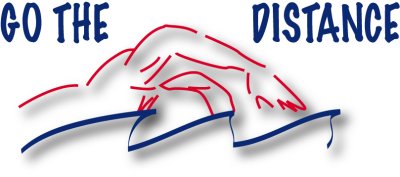 December and Year End 2007 Results
The new USMS Fitness Event "Go the Distance" 2007 (aka GTD) is now in the books... what a year it has been! There were 364 folks who participated in the fun and swam a whole bunch more miles than anyone could have ever imagined! Leading the pack were Carrie Kostopulos (1803.56 miles) and Thomas Hetzel (1120.75 miles).
The new total distance for all GTD participants now stands at 105,153.67 miles -- woo hoo! The group averaged 288.09 - way to go everyone! The highlights include Year End highlights for 2007 as well as December highlights.
Due to popular demand, GTD is being offered by the USMS Fitness Committee again in 2008. Folks are already swimming mile after mile! Care to take the challenge to "Go the Distance" and join the fun?
The monthly logs for all participants are collected and analyzed by the event coordinator, and the following results are provided for all participants:
Letter from the event coordinator
Participants:
Participation statistics: Jan, Feb, Mar, Apr, May, Jun, Jul, Aug, Sep, Oct, Nov, Dec
Mileage milestone achievements: