USMS Award Recipient
Capt. Ransom J. Arthur M.D. Award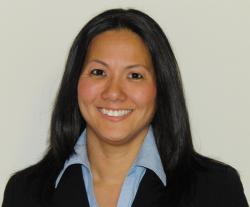 Who knew in 2001 when Nadine became Illinois Sanction Chair how fortunate USMS was? She started attending the USMS convention the next year and quickly got involved with USMS committees while continuing to take on more responsibility within Illinois LMSC. She increased her local involvement by serving in the offices of LMSC Vice Chair and then Chair while balancing the demands of multiple USMS Committee assignments including Marketing, Sports Medicine, Safety Education, and Publications committees.
By 2005 Nadine expanded her national participation by getting elected to the USMS Board of Directors as the Great Lakes Director. Her roles on the BOD led to her election as Vice President of Community Services and then USMS President from 2012-2015. Nadine has also participated on a number of USMS task forces – most notably the Workout Group TF, Club Development/ Mentor TF, Executive Director Search TF, and the National Office Search TF. Remarkably, she has also attained the ASCA Level 3 Coaches Certification.
For the past 15 years Nadine has epitomized the spirit of USMS service as she has inspired others to live a wet and healthy lifestyle. Younger than most Ransom Arthur recipients, it's difficult to ignore Nadine's effervescent energy and dedication that she has brought to our organization and the positive direction that USMS has undertaken under her leadership.