USMS Award Recipient
U.S. Masters Swimming June Krauser Communications Award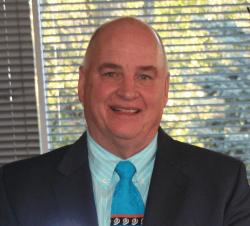 Speech delivered by Gaard Arneson:
For the past 30 years Frank "Skip" Thompson has dedicated his time and dedication to U.S. Masters Swimming, and in 2014 he received the June Krauser Communications Award at the USMS National Convention in Jacksonville, Fla.

Since the fall of 1989, Skip has contributed some 90 percent of the content of the Michigan Masters newsletter. These contributions include stories about swimmers in the LMSC, award recipients at both the LMSC and USMS National levels, and coaching articles on stroke technique and workouts.

Additional responsibilities and accomplishments at the LMSC level include the following:

In 2002, he established a membership access database to track the historical USMS registration of Michigan Masters members. This database was used for e-mail renewal notices of membership registration and for news items sent to communicate with the membership. This information was useful in establishing a Continuous Membership Loyalty Award for the LMSC Awards Banquet.
In 2003, he established a process for newsletter access to be converted online on the Michigan Masters website instead of having to exclusively depend on the mailing of a hard copy to each member.
In 2008, he was the first meet director in the Great Lakes Zone to implement the use of online meet registration for the Michigan LMSC State Championship Meet. The meet has grown to 419 swimmers, which is 50% of the registered LMSC members.
Since 1984, Skip has served in every LMSC board of directors position except registrar. He received the Michigan Masters Lifetime Achievement Award on April 16, 2011.

Skip has also contributed to the Masters Aquatic Swim Coaches Association Newsletter, which is a branch of the American Swim Coaches Association (ASCA) and Swimming World magazine. Since 2004, Skip has served on the selection panel for the Top 12 World Masters Swimmers of the Year. The ballot consists of a summary of finalists' accomplishments. Members of this panel must use their best judgment to rank men and women separately from first to tenth. This process requires a complete understanding of Masters Swimming and judicious subjectivity to compare world records set by finalists in the 25 to 29 age group all the way up to the 95 to 99 age group.

On the USMS National level, Skip has contributed articles to both Swim and SWIMMER magazine about workouts and topics of interest to Masters swimmers. He wrote two workouts for publication in Swim magazine in the Jan/Feb 2001 issue titled, "Building A Pace for Long Distance," and in the Jan/Feb 2005 issue titled, "Dorsal Delight: A Backstroke Technique Workout." Other SWIMMER magazine contributions and references include:

Sept/Oct 2005 issue, "Head Games"
Sept/Oct 2005 issue, "Michigan Masters Uses Grants to Recruit New Members"
May/June 2010 issue, "First Ever 360 to 399 Relay Records"
Nov/Dec 2010 issue, "Swimming Without Air"
Skip received the 1999 U.S. Masters Swimming Dorothy Donnelly Service Award, the Speedo/U.S. Masters Swimming Coach Of The Year Award in 2000, and the 2010 U.S. Masters Swimming Kerry O'Brien Coaching Award.