USMS Award Recipient
Capt. Ransom J. Arthur M.D. Award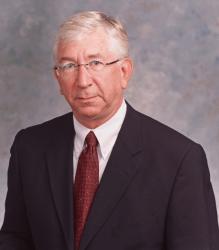 Doug Church has been a swimming advocate dedicated to the goals and vision of USMS. Over the years, Doug has quietly served as the USMS Legal Counsel, USMS Treasurer, and chair of the Finance Committee. His steady hand with finances made him a natural for the chair of the Endowment Fund, and then the Swimming Saves Lives Foundation.
Doug has been instrumental in saving and building local swimming programs, too. He established a local not for profit foundation that saved a pool from demolition, which is now serving over 50,000 community citizens each year. He was instrumental in developing and building a local YMCA, which at this time, is the largest in Indiana. As founder and coach of the Noblesville Adult Swim Team, he helped grow his Masters club to over 150 swimmers. In addition, he found time to work as co-director of the 1998 USMS Short Course National Championship.
Doug has been admired for his reserved demeanor and passion for advancing U.S. Masters Swimming, and has been a role model for other volunteers.