USMS Award Recipient
Capt. Ransom J. Arthur M.D. Award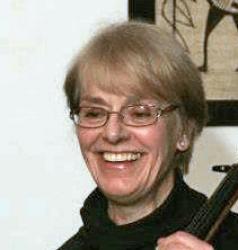 While serving as USMS's Auditor and Controller Suzanne realized that our organization could no longer operate optimally with manually maintained accounting records and financial statements. She commenced a three-year project, which included converting the auditing process to electronic, modifying the program to accommodate the Controller's functions, and then adding an additional module to produce the USMS tax return. These were truly "behind the scenes" activities that would not be recognized by the average swimmer but benefit all.
Suzanne was very active in her LMSCs as well. She served as President, Treasurer, Top Ten & Sanctions, and Newsletter Editor for the Metropolitan LMSC. She created LMSC Bylaws for Metropolitan and Empire LMSC, recorded records, ran meets, coached a team and, not surprising – received the Empire Distinguished Service Award in 1992.
After moving west to Oregon, Suzanne joined the Oregon Masters Board of Directors right away. She volunteered to do data entry for meets, act as the LMSC auditor, chair the data entry/management committee for 1995 LC Nationals, and organize the 1995 One-Hour Postal swim.
In addition to Suzanne's efforts as Auditor and Controller. she served as USMS Treasurer from 1989-1993 and was USMS Secretary at the time she received the Ransom Arthur Award. She also co-edited SWIM Magazine for several years in the early 1990's, and volunteered with the administration of the 1998 World Masters Games held in Oregon.. Clearly, Suzanne's service to USMS is exceptional and USMS has benefitted greatly from her membership and dedication.