USMS Award Recipient
Capt. Ransom J. Arthur M.D. Award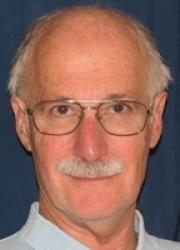 | | |
| --- | --- |
| Recipient: | Walt Reid |
| Year: | 1992 |
| LMSC: | Pacific Northwest |
SourceURL:file:///Users/rnovitske/Desktop/RJA1.doc
Walt Reid was honored with the 1992 Capt. Ransom J. Arthur M.D. Award in recognition of his long-standing service at the club, LMSC, National, and World level. He became active in the Pacific Northwest LMSC in 1979 and served as the official preparer of results for many years. At the LMSC level, Walt participated on the newsletter committee, relay committee, nominations committee, and the ad hoc computer committee. He has maintained PNA Top Ten times as well as records.
On the national level, Walt began attending USMS conventions in 1984, helped tabulate USMS National Records, and became chair of the Records and Tabulation committee in 1987. He began the official recording of the Short Course Meters Top Ten Times and Short Course Meters National Records and has compiled all USMS National records for many years. Walt developed and provided to the LMSCs with a computer program to compile Top Ten Times and to interface with the National Top Ten database.
Walt began producing the World Masters Swimming International (MSI) Top Ten Times in 1987 and become the MSI Top Ten Recorder in 1989. Walt's contributions to swimmers on the local and national level make him a deserving recipient of the Capt. Ransom J. Arthur M.D. Award.