In This Section
--------
Executive Committee Slate
President
VP Community Services
VP Local Operations
VP Member Services
VP National Operations
Treasurer
Secretary

David Diehl - Candidate for Vice President of Member Services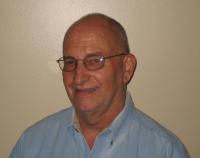 Candidate Information
Name: David Diehl
LMSC: Delaware Valley
Nominated for: Vice President of Member Services
Response to Questions
Why are you interested in this position and why do you believe you would be a good candidate?
I have been involved and a leader in USMS for over 30 years as a competitor; LMSC Chair (PVLMSC); meet manager (25 years including two large Colonies Zone Championships); official (at all levels with USA-S, USMS, NCAA); chair and member of a number of national committees; and, coach (USA-S, USMS, etc.).
What do you consider to be the major issues facing USMS now and in the future. As a person holding an elected position within USMS, how would you address these issues?
Sustain growth within USMS while providing applicable services to our members who have diverse needs and desires. When coaching I sought out the desires of the swimmers to determine what it was they wanted to achieve and get out of the sport.
Please list USMS committees on which you have served. Include the dates you were on the committees and the names of the committee chairs under whom you served:
Chair and member of the Officials Committee for over 12 years (under Bill Tingley, Ed Saltzman, Charlie Cockrell); member of the Rules Committee for almost 20 years under June Krauser, Leo Letendre, Kathy Casey), member of the Sports Medicine Committee (under Jane Moore).
Please list any other experience that relates to your qualifications for the position.
I've had over 25 years of management experience and recently retired, after almost 13 years, as Executive Director of the M Club Foundation (a 501c3, non-profit foundation associated with the University of Maryland athletics). Was named M Club Director Emeritus and inducted into the University of Maryland Athletic Hall of Fame for my work with the M Club.
Please list any other information you would like included.
Currently: MASTERS SWIM Coach (Volunteer Position) - Coaching and training ten swimmers including six tri-athletes.
Retired: M Club Foundation Executive Director (Emeritus), University of Maryland (12 1/2 years). Responsible for leading the M Club to almost 50 new initiatives regarding the M Club's operation.
Retired: Chief of Computer Security and Oversight at the Nuclear Regulatory Commission (NRC). Spent almost 35 years in the computer/information technology field working for the Veterans Administration, Army Corps of Engineers, The C & P Telephone Company, National Institutes of Health and the Atomic Energy Commission before retiring from NRC after almost 22 years.
Athletic Accomplishments:
Swam in High School - three years (letter winner)
Swam at University of Maryland - two years (letter winner)
Played soccer at the University of Maryland - two years (letter winner)
Early leader of the University of Maryland Alumni Swimming Association
Certified Lifeguard and Water Safety Instructor and taught Lifeguard training courses (1958 through the 1980's)
USMS (United States Masters Swimming) Swimmer for over 30 years
Co-founder of the Terrapin Masters Swim Club in 1980
Leader of the Terrapin Masters for over 25 years
Raised over $60,000 in support of Maryland Swimming program for 25 years through running masters swimming meets (two Zone Championships plus two distance meets each year)
USA-S (USA-Swimming) Coach (part-time) for 8 years
Assistant Swim coach (Summer league) for 13 years
President, Potomac Valley Masters Swimming for six years
Former Chair of USMS National Officials Committee, five years
Current member of the USMS National Officials Committee
Over 25 years as a swimming official at many levels
ACC Swimming Championship official, 17 years
USA-S National Championship certified official
Member of USMS National Rules Committee, 15+ years
Received the "Who's Who in Aquatic Leadership in the United States" (Top 100 Aquatic Leaders) in 1998
Member, Board of Governors (current Vice Chair) of the National Aquatics Coalition (currently defunct)
Participated in over 20 Masters National and World Championships
Placed eighth (8th) in the 1994 World Masters Championships
USMS Top 10 (eight times), once World Top 10
Won multiple Maryland State Sr. Olympic Swimming championships
Competed in six (6) National Senior Olympic Championship meets
Senior Olympic National Champion in 1999 (50M Backstroke) and 2007 (50 yard Backstroke)
Overcame many physical problems and surgeries (eyes, lungs, shoulders, stroke, etc) and continue to train and compete
Inducted into ODK (National Honorary Leadership Society)
Elected to Board of Directors of Sports Legends/Babe Ruth Museum to support MD Athletics
Elected to the University of Maryland Athletics Hall of Fame (Class of 2008) for Administrative work in leading the M Club
Recognized by the National Letter Winners Association for leadership role in that organization