U.S. Masters Swimming Membership
U.S. Masters Swimming is a community of nearly 70,000 adult fitness swimmers across the country living a healthy and active lifestyle. USMS welcomes swimmers of all abilities. Whether you want to improve your overall fitness, swim just for fun, develop better technique, or train for triathlons, open water swims, or pool swimming competitions, USMS membership provides the information, resources, and tools to be successful. You'll love all the benefits of USMS membership.
New to swimming? Check out our Let's Get Started page and our Masters Swimming 101 article series.
We've been encouraging adults to swim for more than 45 years.
USMS VALUES
We value health and fitness, constantly challenging ourselves with competition and goal setting.
We value fun with our fellow swimmers and embracing swimming as a joyful and satisfying avocation.
We value learning through coaching, programs, and communication.
USMS COMMITMENT
To provide service to our nearly 70,000 members and 1,500 Masters Swimming programs.
To provide support and education to the Masters coaching community.
To provide support to our 700 sanctioned pool and open water events, clinics, and camps.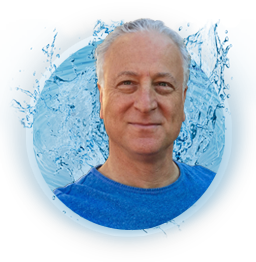 "I had left competitive swimming vowing never to return ... My first meet since then was the Illinois Masters State Meet over 39 years later in April 2015… and have been actively swimming ever since. I feel in the best physical shape of my adult life.
Much gratitude for the role USMS has played in all of this and congratulations to the success stories of others to which USMS has been so integral."
- Richard Ruderman
Club: Illinois Masters (IM)
Workout Group: Evanston Northshore Masters (EVM)
Join or Renew
USMS membership grants you access to information to take your swimming ability and technique to the next level, discounts from our partners, a subscription to SWIMMER magazine, the STREAMLINES eNewsletter, inclusion in the USMS national times database, discounts from USMS partners, insurance coverage, and access to the members-only features on usms.org.
Current Members
What would you like to do?
Clubs and Workout Groups
Membership for Clubs and Workout Groups
Registration Information
Register a new club or workout group or renew
Membership Lists