David Diehl - Candidate for Vice President of Programs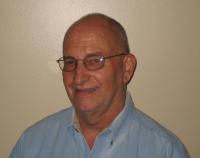 Candidate Information
Name: David Diehl
LMSC: Delaware Valley
Nominated for: Vice President of Programs
Summary Statement
Served on committee that wrote By-Laws for Potomac Valley LMSC and past chair of Potomac Valley LMSC. Masters swimmer for 35 years and served on USMS BOD as well as a number of USMS national committees (Sports Medicine, Rules, Officials – past chair). Management and leadership experience for over 30 years and retired Executive Director (named emeritus) of a large collegiate athletic non-profit foundation.
Response to Questions
Why are you interested in this position and why do you believe you would be a good candidate?
Interested in continuing to serve USMS in this Vice President position.
What do you consider to be the major issues facing USMS now and in the future. As a person holding an elected position within USMS, how would you address these issues?
Membership growth and retention and serving the swimming community by promoting adult fitness and health.
Please list USMS committees on which you have served. Include the dates you were on the committees and the names of the committee chairs under whom you served:
Sports Medicine, Rules (for over 15 tears) and Officials (for over 15 years and past chair).
Please list any other experience that relates to your qualifications for the position.
Past Chair of Potomac Valley Masters, retired Executive Director of University of Maryland M Club Foundation.
Please list any other information you would like included.
Active in Masters Swimming for over 35 years, competed in 19 USMS National Championships (volunteered as an officials in many when not competing), Chair of PV/LMSC for six years, participated in writing PV/LMSC By-Laws in 1980.