2001 USMS National Elections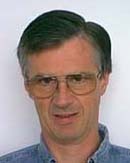 Hugh Moore
Candidate for Vice President
Why are you interested in being USMS Vice President and why do you believe you would be a good candidate for this position.

I wish to continue to serve USMS. I strongly believe that USMS should increase its efforts to provide events and programs to motivate all members of USMS toward improved fitness.
I feel that being Vice President would be an excellent use of my communication and organizational skills. I also believe that my broad experience at team, LMSC, and national levels has enabled me to appreciate the diversity of our 40,000 members.
What do you consider to be the major issues facing USMS in the next four (4) years. As the USMS Vice President, how would you address these issues.

I feel that the major issues currently facing USMS are primarily related to our growth. These issues include managing our growth, managing our professional staff, continuing to improve communications, and providing programs for all members, including novice swimmers as well as elite athletes.
Most issues must be addressed by harnessing the energy and ides of our members. We must continually make efforts to solicit the ideas of our 40,000 members. We must improve our infrastructure of coaches, administration, communications, and pool availability, so that we can continue to grow at a controlled rate.
Please list USMS committees that you have served on.
Chairman Communications Committee, 2000-present
Ad Hoc History and Archives Committee 1999-present
Zone Committee Chairman 1997-2000
Chairman ad hoc Professional Management Committee 1998-2000
Chairman Officials Committee 1993-1997
Chairman Planning Committee 1991-1992
Please list any other experience that relates to your qualifications for office.

My experiences at work keep me abreast of current technology. I feel that evolving technology, such as the internet, computers, and software, is important to our communications infrastructure and event management.