View Our Online Coaches & Workouts
Presented by

The coached workouts provided here are a member benefit
for paid members of U.S. Masters Swimming.
If you are not a member, or your membership is not up-to-date, you can
join or renew online
.
USMS is proud to provide handpicked coaches who will be writing workouts in seven different specialties and posting them in the
USMS Discussion Forums
.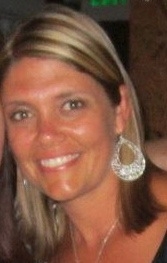 Wendy Neely
Wendy's workouts are highly focused in basic skills. You will gain proficiency in your skills while building endurance, increasing efficiency and having fun during each workout.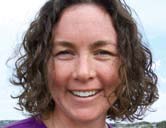 Sara McLarty
Sara McLarty is an elite-level athlete in swimming, open water and multisport and has medaled at the world championships in all three sports. She attributes her success to working with knowledgeable and creative coaches at Daytona Beach Swimming and the University of Florida. A true professional, Sara understands the rigors of multisport training and the special needs of athletes training in all three disciplines. Her USMS online workouts will showcase her philosophy of providing creative and challenging activities for triathletes and swimmers of all ability levels.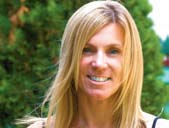 Leslie Livingston
Leslie Livingston swam at Dartmouth, where she was team MVP and broke numerous college records. She started swimming Masters in 2006 as a self-coached sprint specialist, adopting an unconventional training approach that emphasizes race-pace training and underwater dolphin kicking. In 2011, Leslie's training paid off with four world and USMS records, and she has many FINA and USMS Top 10 rankings. She maintains a popular blog on the USMS Discussion Forums, the "FAF AFAP Digest," which details her own pool and dryland training. Her USMS online workouts will focus on high-intensity training for the competitive sprinter.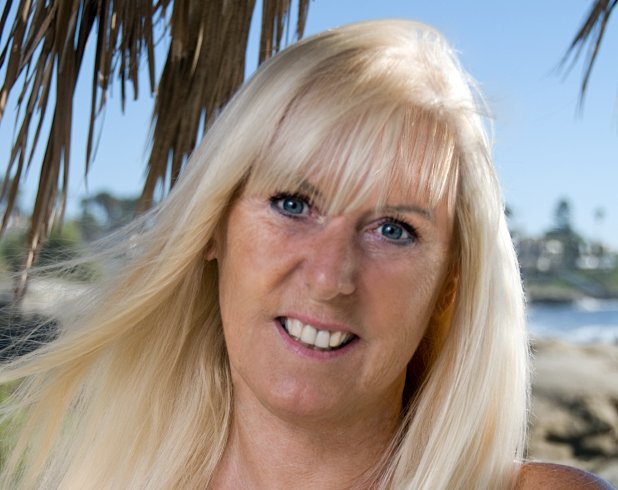 Anne Cleveland
Anne has crossed the Maui Channel, the Catalina Channel, the English Channel and the Pacific Swim 10K in Fiji. She became the oldest person, at the age of 48, to make a two-way crossing of the English Channel for which she received the Channel Swimming & Piloting Federation Award for the Most Meritorious Swim by a Woman. She has also participated in a two-way Catalina Channel relay (2000), a one-way Catalina Channel relay (2003), a 52°F (11°C) relay swim in the Haro Straits in Canada, and relay swims in San Diego. Anne served as President of the La Jolla Cove Swim Club (2001-2002), as a volunteer Observer for the Catalina Channel Swimming Federation and served as an Official Observer on English Channel swims in 2002 and 2004. Her online workouts will be designed specifically for open water swimmers.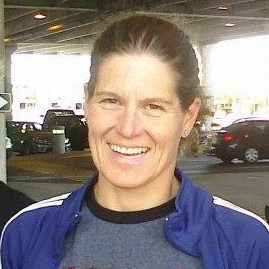 Laurie Hug
Laurie Hug co-founded the Germantown Academy Aquatic Club masters program in 1997. This group contains a good mix of former high school and collegiate swimmers (including many Germantown Academy alumni), triathletes and fitness swimmers. While Laurie is best known as a distance freestyler and triathlete, she firmly believes in the importance of training all four strokes, and her favorite pool event is the 200 IM. She swam under the legendary Dick Shoulberg who inspired her with his creative IM-based workouts. Her workouts will be geared towards 200 IM and 400 IM swimmers but will include options for those who prefer to focus on a specific prime stroke.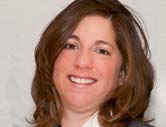 Danielle Newton
Danielle Newton has been coaching Masters since 2005 with the Durham Area Masters Aquatics, a workout group of North Carolina Masters Swimming. When she began coaching, DAMA had 24 registered members and has grown over the years to 80 swimmers. Danielle will be writing workouts geared toward expectant mothers of all abilities. A new mother in March 2011, she believes that maintaining fitness level during pregnancy is important, and will design her workouts with health and enjoyment for both expectant moms and babies in mind.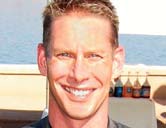 Patrick Brundage
Patrick Brundage competed for the University of Texas at Austin, training under one of swimming's greatest coaches, Eddie Reese. While serving in the Peace Corps, he trained with the small but enthusiastic Swaziland National Swim Team. Patrick's coaching career started during graduate school, when he coached 9- to 12-year-olds on a YMCA swim team. Patrick trains and competes hard, chronicling his workouts in his USMS blog, "Of Swimming Bondage." Patrick's workouts will be tailored to his fellow distance swimmers who love to swim in the "animal lane."