U.S. Masters Swimming Articles & Videos
Presented by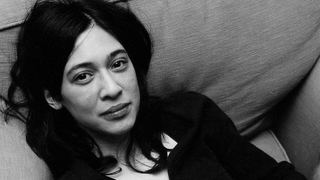 Biography / Human Interest
Writer Kristina Henry reviewed Leanne Shapton's "Swimming Studies" for the July-August issue of SWIMMER, but that only told half the story. Her interview with Shapton reveals more about this very personal memoir of a talented swimmer and artist.
Biography
Annie Dank is a 33-year-old swimmer who lives in northern Minnesota. She works in billing and accounting at a chiropractic clinic. In her spare time, she likes to visit with family and friends.
Coaching / Training / Triathlon
In 2009 my boys were swimming with Fort Worth Area Swim Team and I was logging a lot of bleacher time, as any swim parent does. I watched the Masters group with fear and envy thinking that it was...
Advertorial / Drylands / Fitness
Swimmers know: It's important to be in the water at least once a day to keep your feel for the water and your stroke. Outside of the water, it's equally important to get in some dynamic dryland workouts for strength and flexibility.
Drills / Stroke Technique
Butterfly is all about rhythm and good technique. Many swimmers struggle with developing and timing a strong second kick, which is important for a faster and more efficient butterfly.
Press Releases
Sarasota, Fla., & San Jose, Calif. (June 20, 2013)--SwimOutlet.com and U.S. Masters Swimming unveiled their newest partnership video and contest on Thursday, featuring four-time gold medalist...

The USMS website contains articles about sports medicine, health, and nutrition. This information is not intended to be a substitute for professional or medical advice on personal health matters. For personal medical advice, or if you are concerned about a medical condition or injury, see your healthcare provider for evaluation and care. The USMS website also contains articles about swim training and technique, including drills and workouts. All swimmers should be evaluated by a healthcare professional prior to beginning swim training. In addition, consult with a trained coach when introducing new technique or drills to your swim training program.