U.S. Masters Swimming Articles & Videos
Presented by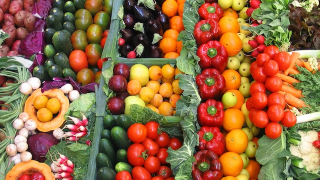 Health and Nutrition
At the beginning of every year we're bombarded with media and opinions telling us to set new goals, be more mindful, and implement behavior changes for what appears to be our own good. As an...
Products and Reviews
When it comes to fashion and team spirit, swimmers love to stand out. Whether it's with matching logo-embroidered warm-ups, screen tees, funny hats, or bright caps in team colors, showing team spirit and individual personality is easy with the availability of customizable products.
Whats New?
Sarasota-based internship available for summer 2017 in the USMS operations department. 
Whats New?
Sarasota-based internship available for summer 2017 in the USMS marketing department.
About USMS
Four ways you can get involved What your donation can provide
Adult Learn-to-Swim / Human Interest
On the morning of our last lesson, it was dark when we met. This was the earliest I've seen Mari at the pool, and she was ready to go. It turned out to be a perfect morning to review what she'd already learned and to have a successful breakthrough on a key survival skill.

The USMS website contains articles about sports medicine, health, and nutrition. This information is not intended to be a substitute for professional or medical advice on personal health matters. For personal medical advice, or if you are concerned about a medical condition or injury, see your healthcare provider for evaluation and care. The USMS website also contains articles about swim training and technique, including drills and workouts. All swimmers should be evaluated by a healthcare professional prior to beginning swim training. In addition, consult with a trained coach when introducing new technique or drills to your swim training program.