U.S. Masters Swimming Articles & Videos
Presented by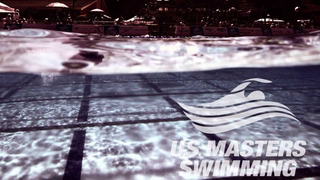 USMS Promotional
Narrated by USMS member and Olympian Rowdy Gaines, this inspiring video captures the essence of what masters swimming is all about.
Press Releases
Nationwide Insurance has signed on as the official life and auto insurance sponsor of U.S. Masters Swimming, the national governing body for adult swimming in the United States. As part of the agreement, Nationwide will become title sponsor of the Nationwide USMS Spring National Championship, through 2018.
Health and Nutrition
It's well accepted that being overweight and inactive increases your risk of heart disease, high blood pressure, high cholesterol, diabetes, stroke, arthritis, sleep disorders, and some cancers. It...
Training
Swimming is a funny sport. Sometimes, when you want to go faster and try harder, you end up going slower. But when you loosen up your body and fully relax, there's more speed to be found.
Advertorial / Health and Nutrition
Did you know: One in three Americans over the age of 20 is obese and after age 50, we lose 1 to 2 percent of our muscle mass every year? These and other interesting and possibly worrisome facts are included in P2Life's visual examination of the standard American diet. 

The USMS website contains articles about sports medicine, health, and nutrition. This information is not intended to be a substitute for professional or medical advice on personal health matters. For personal medical advice, or if you are concerned about a medical condition or injury, see your healthcare provider for evaluation and care. The USMS website also contains articles about swim training and technique, including drills and workouts. All swimmers should be evaluated by a healthcare professional prior to beginning swim training. In addition, consult with a trained coach when introducing new technique or drills to your swim training program.