U.S. Masters Swimming Articles & Videos
Presented by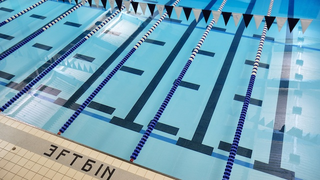 Training
Chances are, you have a goal that you're striving for as you swim up and down the pool. It may be a relatively small goal, or it may be a goal so big you haven't told anyone about it yet because...
Coaching
Like many Masters swim clubs, our club faces a yearly exodus—usually beginning in October—of members at the end of triathlon season. To better explain: we train two local women's teams and our...
Press Releases
Minneapolis and Sarasota, Fla. — Swimming has long been touted as a great sport and recreational activity virtually everyone can enjoy and benefit from. U.S. Masters Swimming and Life Time –...
Biography
The USMS National Championships Award was originated by the Raleigh Area Masters Swim Team and is presented each year by RAM. The award began with a focus on meet directors at national meets, but...
Biography
As part of the leadership of U. S. Masters Swimming, one of the most important responsibilities is to recognize the service accomplishments of our members. Today we will be awarding our most prestigious award, the Capt. Ransom J. Arthur M.D. Award.
Biography
Bob Bruce has made many contributions as a member of the Oregon LMSC Board of Directors Long Distance Chair (currently) and Coaches Chair, as well as his committee work on the USMS Open Water and Long Distance Committees (currently) and past work on the Coaches and Fitness Committees.
Training
When you train and swim long enough, usually more than a month, you may see your performance improvements decline or stop altogether. This is a normal part of the training process. Once you're past...

The USMS website contains articles about sports medicine, health, and nutrition. This information is not intended to be a substitute for professional or medical advice on personal health matters. For personal medical advice, or if you are concerned about a medical condition or injury, see your healthcare provider for evaluation and care. The USMS website also contains articles about swim training and technique, including drills and workouts. All swimmers should be evaluated by a healthcare professional prior to beginning swim training. In addition, consult with a trained coach when introducing new technique or drills to your swim training program.