U.S. Masters Swimming Articles & Videos
Presented by

The Oral History project is provided and supported by the USMS History & Archives Committee. Oral History offers an opportunity to any one to give honor to a Masters Swimmer who has in some significant way made an impact on the sport, on a local team, or on a particular person. This is not necessarily one of our elite swimmers - in fact, it is geared more to those who have "labored in the fields" and changed some aspect of Masters Swimming for the better. When we have sufficient information on a certain person, it may become a
"story"
.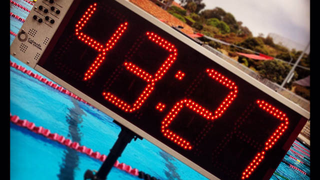 Events / History
In 1977, a still-young U.S. Masters Swimming organization got a new event—the 1-hour swim. The concept was to challenge swimmers to see how far they could swim in one hour during the month of...
History
When U.S. Masters Swimming began in 1970, Mark Spitz had only earned his first two Olympic gold medals, and Michael Phelps was 15 years away from even being born. Today, the Spitz poster I had in my...
Biography / History / Human Interest
When I was asked to write a brief remembrance piece of Paul Hutinger and June Krauser—two pillars of the early days of U.S. Masters Swimming who dedicated so much time and energy to building the...
History / Human Interest
It's not often that swimming and world politics intersect, but there have been a few fascinating moments in history when an ability to swim (or perhaps an inability, in this case) influenced a...
History / Open Water
After quietly chipping away at their cell walls with spoons for more than a year, sometime after midnight on June 11, 1962, brothers John and Clarence Anglin of Donalsonville, Ga., and fellow inmate...
History / Human Interest
Five U.S. Masters Swimming members were recognized for their skills and impressive list of world records...
Biography / History
A recollection from Grace Altus on February 2010 to her daughter about her record breaking 1994 USMS One Hour Postal National Championship swim at the age of 70. Grace swam a phenomenal 3,600 yards in one hour at age 70 breaking the existing women 70-74 age group record by 240 yards in 1994.

The USMS website contains articles about sports medicine, health, and nutrition. This information is not intended to be a substitute for professional or medical advice on personal health matters. For personal medical advice, or if you are concerned about a medical condition or injury, see your healthcare provider for evaluation and care. The USMS website also contains articles about swim training and technique, including drills and workouts. All swimmers should be evaluated by a healthcare professional prior to beginning swim training. In addition, consult with a trained coach when introducing new technique or drills to your swim training program.