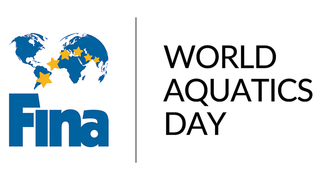 Help Us Celebrate FINA World Aquatics Day
Promote aquatic sports as part of a fit and healthy lifestyle
Please join us on July 1 to celebrate FINA World Aquatics Day, an annual event dedicated to promoting swimming as a basic life skill and all aquatic sports as fun and healthy ways to stay active.
FINA, the international governing body for multiple water-based sports, is launching the initiative this year in the hopes that the millions of athletes in its 207 national member federations will promote these sports by enjoying aquatic activities during the first weekend in July.
So this weekend, head to your local pool, river, lake, or ocean, and tag USMS on Twitter, Facebook, or Instagram in a photo or video of you and your friends enjoying aquatic sports and celebrating #FINAaquaticsDay!