Live Stream and Video Recaps of the 2013 U.S. Masters Swimming Spring National Championship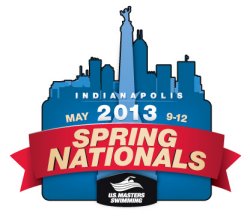 2013 Spring National Championship
Indianapolis, IN
May 9-12, 2013
U.S. Masters Swimming is pleased to return to Indianapolis for its 2013 Spring National Championships. Indianapolis has hosted several successful USMS national championships in the past, and many national records have been set in the IUPUI Natatorium.
Check our daily recaps of each day
.
TakeItLive.TV has replays of each event available to view online and purchase.