Live Stream and Video Recaps of the 2013 USMS Marriott Summer National Championship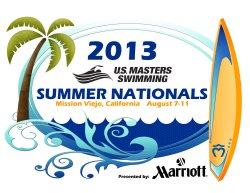 2013 USMS Marriott Summer National Championship
Mission Viejo, Calif.
Aug 7-11, 2013
Follow along with the stream using the
real-time results
and the
estimated timeline (PDF)
.
Catch up on the previous days events with our
daily recap videos
.
EVENT REPLAYS are available
thanks to TakeItLive.tv and Southern Pacific Masters Swimming (SPMA). Postings will occur each night but could take up to 24hours to appear.
Look for your event and heat at this link.
Thanks for watching!