U.S. Masters Swimming Articles & Videos
Presented by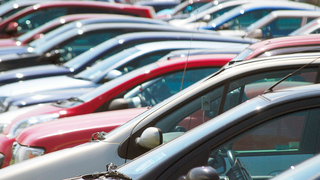 Advertorial
We've all been there. On a hot summer day, you return to your parked car after a few hours of swimming at the local pool. Opening the door, you're met by a burst of hot air that makes you feel...
Training
Learning to improve control of your breathing while swimming is a valuable skill that will enable you to power off the wall, put your head down at the flags to win a race, or not panic in open water...
Starts and Turns / Stroke Technique
We've all seen it—the slow backstroke start. There are a few common varieties and some are adaptations based on ability, a limited range of motion, or some other factor. Regardless of why they're happening, slow starts typically come in a variety of flavors.
Stroke Technique
The lateral upper-body line is an imaginary line running from elbow to elbow through the collarbones or clavicles when the arms are extended straight out to the sides. If it helps, think of making a...

The USMS website contains articles about sports medicine, health, and nutrition. This information is not intended to be a substitute for professional or medical advice on personal health matters. For personal medical advice, or if you are concerned about a medical condition or injury, see your healthcare provider for evaluation and care. The USMS website also contains articles about swim training and technique, including drills and workouts. All swimmers should be evaluated by a healthcare professional prior to beginning swim training. In addition, consult with a trained coach when introducing new technique or drills to your swim training program.