U.S. Masters Swimming Articles & Videos
Presented by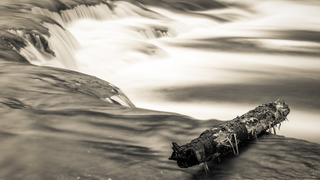 Adult Learn-to-Swim / Human Interest
In the summer of 1977, my half-brother Henry was living in Bloomington, Ind., having moved there a couple years earlier after his parents' divorce and our father's marriage to my mother. I was...
Adult Learn-to-Swim / Human Interest / Open Water
What's a weekend worth in the quest to make sure every adult in the United States is water-safe? That's the question two teams recently asked themselves in setting out to swim for change. And...
Human Interest
Your teammates are your family. Our tight-knit community bonds swimmers together across miles and years. Whether you've hung up the suit or continue the journey, your teammates and the experiences you've shared will last a lifetime.
Adult Learn-to-Swim / Biography / Human Interest
Tselane Gardner, 48, of Rose Bowl Masters, didn't grow up a swimmer. Rather, she had a few, limited interactions with a neighbor's pool in the summers. "I didn't really know how to swim, so I'd just play around in the shallow end and have fun," she recalls. 
Human Interest / USMS Promotional
Rowdy Gaines and Tiger Holmes appearing on the Daily Buzz after Tiger and his nonagenerian teammates made history at the 2014 Rowdy Gaines Classic. Breaking records and winning medals is cool at any age, but the health benefit of swimming is the underlying important message here. #never2old #swimmingforlife
Human Interest
In 1521, Spanish explorer Juan Ponce de Leon was killed on a beach near what would eventually become Fort Myers, Fla. History tells us the famous conquistador met his maker at the business end of a...
Human Interest
I always look forward to meeting new people, whether it's through travel, working out, or practicing with different Masters swim clubs. Recently my wife and I and our two oldest sons planned to...

The USMS website contains articles about sports medicine, health, and nutrition. This information is not intended to be a substitute for professional or medical advice on personal health matters. For personal medical advice, or if you are concerned about a medical condition or injury, see your healthcare provider for evaluation and care. The USMS website also contains articles about swim training and technique, including drills and workouts. All swimmers should be evaluated by a healthcare professional prior to beginning swim training. In addition, consult with a trained coach when introducing new technique or drills to your swim training program.