U.S. Masters Swimming Articles & Videos
Presented by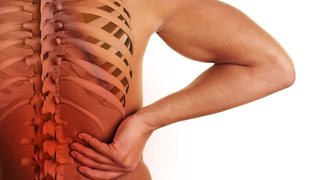 Fitness / Health and Nutrition / Sports Medicine / Training
Arthritis, an inflammatory joint condition, affects people of all ages. Osteoarthritis and rheumatoid arthritis are the two most common types. Arthritis sufferers often experience pain, stiffness,...
Drylands / Fitness / Training
Many swimmers seem to be hesitant when it comes to realizing the need to get stronger. This uncertainty is slowly dying off, but there are still many misconceptions of what it really means to get stronger.
Biography / Fitness
John Shumadine lives in Portland, Maine with his wife and daughter. He works as an attorney helping people solve land issues. When he's not working or swimming, he enjoys hanging out with his family.
Biography / Fitness
Lorraine Grix, 56, swims for Michigan Masters. She grew up in the Detroit area and still lives there today. Never having had access to a pool or a lake while she was growing up, Lorraine didn't...
Fitness / Health and Nutrition / Sports Medicine
Swimming might be the single best thing you can do to avoid the diseases that plague our sedentary society and to vastly improve the function of both your body and mind.
Drylands / Fitness / Stroke Technique / Training
Masters swimmers are interesting creatures. These typically early risers hit the pool before many sane people would consider waking up, let alone exercising. Masters swimmers commonly come in three forms:
Fitness / Training
Here are a few more terms you'll likely hear at swim practice. Some of them seem confusing at first, but once your coach shows you by having you swim a certain way, it will all make sense.
The USMS website contains articles about sports medicine, health, and nutrition. This information is not intended to be a substitute for professional or medical advice on personal health matters. For personal medical advice, or if you are concerned about a medical condition or injury, see your healthcare provider for evaluation and care. The USMS website also contains articles about swim training and technique, including drills and workouts. All swimmers should be evaluated by a healthcare professional prior to beginning swim training. In addition, consult with a trained coach when introducing new technique or drills to your swim training program.