U.S. Masters Swimming Articles & Videos
Presented by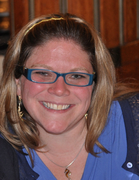 Press Releases
U.S. Masters Swimming is pleased to announce the addition of longtime SWIMMER writer and open water swimmer Elaine K. Howley to the publications staff as a part-time associate editor.
Press Releases
Lance Armstrong is not eligible to race in U.S. Masters Swimming competitions.
Press Releases
P2Life has signed on as a multiyear partner and sponsor of U.S. Masters Swimming, the national governing body for adult swimming in the United States. USMS clubs and Masters coaches will be able to raise money for their clubs by purchasing P2Life's products through customized web portals.
Press Releases
U.S. Masters Swimming, whose mission is to promote health, wellness, fitness and competition for adults through swimming, has promoted three of its staff.
Press Releases
U.S. Masters Swimming, owner of the most comprehensive website for adult swimming, introduces a redesign of usms.org. The website was originally introduced in 1996 and has undergone several revisions since, the most recent in 2005. In the past year, more than 2.4 million users visited the website.
Press Releases
U.S. Masters Swimming is excited to announce that it has been awarded a Bronze Telly Award during the 33rd Annual Telly Awards for its outstanding promotional video, "We Are U.S. Masters Swimming." The honor is shared with creator and producer Ben Christoffel of Liquid Media.
Press Releases
The Swimming Saves Lives Foundation, the charitable arm of USMS, with a purpose of encouraging more adults to choose swimming as part of their health, fitness, and lifestyle, will be giving five, $1,000 grants to college swimmers. The grants are for the 2012-2013 academic
The USMS website contains articles about sports medicine, health, and nutrition. This information is not intended to be a substitute for professional or medical advice on personal health matters. For personal medical advice, or if you are concerned about a medical condition or injury, see your healthcare provider for evaluation and care. The USMS website also contains articles about swim training and technique, including drills and workouts. All swimmers should be evaluated by a healthcare professional prior to beginning swim training. In addition, consult with a trained coach when introducing new technique or drills to your swim training program.