U.S. Masters Swimming Articles & Videos
Presented by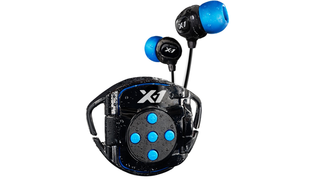 Advertorial / Training
Every Masters swimmer knows that there's no substitute for a good coach and a pool full of teammates to motivate you to get the most out of your workout. It's why you set your alarm clock, skip...
Training
Get Motivated It's time again to think about some goals for the New Year. Coaches encourage you to do this every year, because goals are great motivators, especially on those cold and dark mornings...
Health and Nutrition / Sports Medicine / Training
These two shake recipes comply with guidelines recommended by Westcott and others, 2011, which you can read about in your January-February 2013 issue of SWIMMER, in "The Healthy Swimmer," on page 13.
Drylands / Fitness / Stroke Technique / Training
Masters swimmers are interesting creatures. These typically early risers hit the pool before many sane people would consider waking up, let alone exercising. Masters swimmers commonly come in three forms:
Fitness / Training
Here are a few more terms you'll likely hear at swim practice. Some of them seem confusing at first, but once your coach shows you by having you swim a certain way, it will all make sense.
Fitness / Training / Triathlon
Some swimmers and many triathletes only want to swim freestyle, the fastest stroke. But for anyone inspired by Michael Phelps and other true masters of the pool, there are four techniques to conquer...
Fitness / Training
Like a good play, a good workout develops in three main acts: the warm-up, the main action, and the cool-down. A sufficient warm-up is essential for mature athletes, and a relaxing cool-down will help to fight fatigue and sore muscles.

The USMS website contains articles about sports medicine, health, and nutrition. This information is not intended to be a substitute for professional or medical advice on personal health matters. For personal medical advice, or if you are concerned about a medical condition or injury, see your healthcare provider for evaluation and care. The USMS website also contains articles about swim training and technique, including drills and workouts. All swimmers should be evaluated by a healthcare professional prior to beginning swim training. In addition, consult with a trained coach when introducing new technique or drills to your swim training program.