U.S. Masters Swimming Articles & Videos
Presented by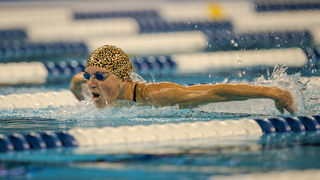 Coaching / Drills / Stroke Technique
Butterfly is often seen as one of the more difficult strokes to master. Yet, done properly, it is rhythmical and beautiful and the good flyers make it look effortless. They've learned how to...
Advertorial / Stroke Technique / Training
In a Masters workout, sometimes being a breaststroker feels like being the odd swimmer out; you feel so different from the crowd. Even if you live on the same axle rotation as your cousin, the...
Coaching / Drills / Stroke Technique
Triathletes offer an interesting combination of challenges for masters swim coaches. We must always coach the individual in front of us, but, as a group, triathletes share some common...
Coaching / Stroke Technique / Training
Instinct rarely serves you well in swimming. The human survival impulse in water screams, "Get head above water! Get vertical! Get out!" For the majority of swimmers, despite having quelled most of these primal urges, the "need" to lift the head, if only a wee bit in order to breathe, still remains.
Coaching / Stroke Technique
I'm a coach and a swimmer. As I swim my workouts, I'm constantly reflecting on how something feels, and how to best relay that feeling to my swimmers. Recently, my thoughts have been focused on...
Coaching / Stroke Technique
As I pass a park near my home there is often a group of retirement community residents practicing T'ai Chi. Precise movements, full ranges of motion, impeccable balance—all demonstrated as though...
Coaching / Drills / Starts and Turns / Stroke Technique
For competitive swimmers, one of the biggest areas of opportunity for improvement is in streamlines, transitions and breakouts. An effective way to coach this technique is to break it down into three...

The USMS website contains articles about sports medicine, health, and nutrition. This information is not intended to be a substitute for professional or medical advice on personal health matters. For personal medical advice, or if you are concerned about a medical condition or injury, see your healthcare provider for evaluation and care. The USMS website also contains articles about swim training and technique, including drills and workouts. All swimmers should be evaluated by a healthcare professional prior to beginning swim training. In addition, consult with a trained coach when introducing new technique or drills to your swim training program.