U.S. Masters Swimming Articles & Videos
Presented by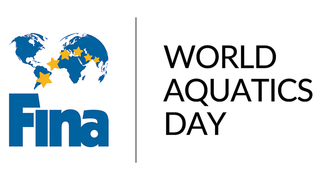 Events
Please join us on July 1 to celebrate FINA World Aquatics Day, an annual event dedicated to promoting swimming as a basic life skill and all aquatic sports as fun and healthy ways to stay active.
Events / Open Water
Gulliver Swim Club's Ricardo Valdivia was the fastest male in the ultramarathon distance, which was 9.2 miles, with a time of 2:05:30, slightly more than 2 minutes faster than...
Events / Human Interest
Despite facing conditions that limit their training as soon as they jump into the water, Brad Jones and Janine Yoder were among the 2,000-plus people who competed in the 2017 Nationwide U.S. Masters Swimming Spring National Championship in Riverside, Calif., last weekend.
Events
Laura Val just keeps breaking records. The Tamalpais Aquatic Masters swimmer broke six more U.S. Masters Swimming records at the 2017 Nationwide USMS Spring National Championship in Riverside,...
Events
Are you thinking about swimming in a Master meet, but always seem to hesitate before you sign up? Here are the top five reasons you should follow through for that next event and start competing!
About USMS / Events
In 1977, a still-young U.S. Masters Swimming organization got a new event—the 1-hour swim. The concept was to challenge swimmers to see how far they could swim in one hour during the month of...
Events
Despite a couple days of oppressive heat at the outdoor Mt. Hood Community College pool in Gresham, Ore., this year's U.S. Masters Swimming Summer National Championship was one of the best in many...

The USMS website contains articles about sports medicine, health, and nutrition. This information is not intended to be a substitute for professional or medical advice on personal health matters. For personal medical advice, or if you are concerned about a medical condition or injury, see your healthcare provider for evaluation and care. The USMS website also contains articles about swim training and technique, including drills and workouts. All swimmers should be evaluated by a healthcare professional prior to beginning swim training. In addition, consult with a trained coach when introducing new technique or drills to your swim training program.