U.S. Masters Swimming Articles & Videos
Presented by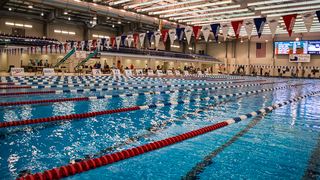 Starts and Turns / Training
Spring Nationals is over and many swimmers are turning their attention to long-course season. One way to make a successful transition, whether you want to compete in Summer Nationals or other meets...
Drills / Starts and Turns / Training
Here are a few questions to ask yourself before vowing to become an awesome SDKer.
Coaching / Drills / Stroke Technique / Training
Your distance per stroke tells only part of the story in terms of your stroke.
Drills / Stroke Technique
You've seen them, the kids at the pool doing a happy little social kick—with their arms stretched out over the kickboard—just chatting away as they cruise up and back along the lane in packs....
Coaching / Drills / Training
A well-executed butterfly stroke is one of the most beautiful things in all of sports, and swimming it can be an exhilarating experience that makes your spirit soar. Yet butterfly is also a uniquely...
Drills / Stroke Technique
Unlike many sports, swimming is almost solely technique-based. Simply trying harder won't make you faster. At the risk of overgeneralizing, if you want to run faster you simply pick up the turnover...
Drills / Stroke Technique
Push and pull: You need both. Think about it: When you swim, the most power comes from your hands when they're below your shoulders. The problem is, in most of the strokes, your hands are out in front or above your head for a significant portion of each swim.  

The USMS website contains articles about sports medicine, health, and nutrition. This information is not intended to be a substitute for professional or medical advice on personal health matters. For personal medical advice, or if you are concerned about a medical condition or injury, see your healthcare provider for evaluation and care. The USMS website also contains articles about swim training and technique, including drills and workouts. All swimmers should be evaluated by a healthcare professional prior to beginning swim training. In addition, consult with a trained coach when introducing new technique or drills to your swim training program.