U.S. Masters Swimming Articles & Videos
Presented by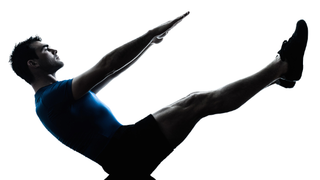 Drylands / Training
Having a strong and stable core provides a foundation for faster and more powerful swimming. Although many swimmers do "core" work, most of the time they're doing so in a prone or push-up...
Whats New?
The preliminary Top 10 listing is for proofreading purposes only. Report any errors to the National Swims Administrator by Thursday, July 30. See the Booklet or the USMS Top 10 Search Page to view the listing.
Coaching
As swimming coaches, we hear the following six things (or variations on them) just about every day from swimmers: Is today going to be hard? How far did we go/are we going to go? When is sprint day? When is taper? My (name of body part) hurts. I'm going to take it easy today.  Is there a lot of kicking?
Advertorial / Product Reviews
With the 2016 Rio Olympics just over a year away, swim brands have already started releasing their newest technical racing suits featuring the latest technology, construction, and performance materials.
Drylands / Training
There are many ingredients for natural, strong swimming. One of the most important is good core strength and stability. Without a strong and engaged core, coordinating and supporting arm and leg...

The USMS website contains articles about sports medicine, health, and nutrition. This information is not intended to be a substitute for professional or medical advice on personal health matters. For personal medical advice, or if you are concerned about a medical condition or injury, see your healthcare provider for evaluation and care. The USMS website also contains articles about swim training and technique, including drills and workouts. All swimmers should be evaluated by a healthcare professional prior to beginning swim training. In addition, consult with a trained coach when introducing new technique or drills to your swim training program.