U.S. Masters Swimming Articles & Videos
Presented by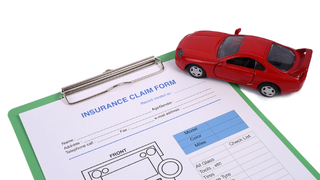 Advertorial
Being safe has its rewards. With Nationwide, safe driving is not only good for you and your family, but it's good for your wallet too. Have you ever wondered whether a safe driver and a dangerous driver pay the same auto insurance premium?
Training
We all want to be successful, don't we? In swimming, in particular, it's clear that most swimmers are always seeking to do something better. Why else would we work so hard and keep training? But how do you define success? Are you seeking improvement, or perfection?
Triathlon
For some triathletes, the most daunting part of the race is the first 30 seconds. After floating in place among as many as 2,000 other swimmers (in the case of an in-water Ironman start), the silence...
Events
Nathan Adrian swims a 18.78 in the 50 yard freestyle at the 2014 U.S. Masters Swimming Spring Nationals.
Events
Nathan Adrian sets the U.S. Masters Swimming National record in the 100 yard freestyle in a smashing 41.13.
Coaching / Stroke Technique
For SWIMMER Magazine, U.S. Masters Swimming Coach Cokie Lepinski shows us how to pump up our Paddle Power and transform our hands and forearms into the ultimate propulsive tool.

The USMS website contains articles about sports medicine, health, and nutrition. This information is not intended to be a substitute for professional or medical advice on personal health matters. For personal medical advice, or if you are concerned about a medical condition or injury, see your healthcare provider for evaluation and care. The USMS website also contains articles about swim training and technique, including drills and workouts. All swimmers should be evaluated by a healthcare professional prior to beginning swim training. In addition, consult with a trained coach when introducing new technique or drills to your swim training program.