U.S. Masters Swimming Articles & Videos
Presented by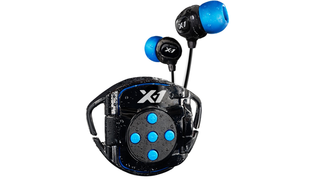 Advertorial / Training
Every Masters swimmer knows that there's no substitute for a good coach and a pool full of teammates to motivate you to get the most out of your workout. It's why you set your alarm clock, skip...
Biography / Fitness
John Shumadine lives in Portland, Maine with his wife and daughter. He works as an attorney helping people solve land issues. When he's not working or swimming, he enjoys hanging out with his family.
Whats New?
USMS has opened up two positions: a part time associate editor and a contracted compliance coordinator. See our employment page for details.
Whats New?
USMS Officers Nominations due April 30 with Elections Slated for September 2013 United States Masters Swimming will hold elections during the 2013 Annual Meeting of the House of Delegates, Sept....
Coaching / Stroke Technique
Standing on deck coaching a Masters workout, I often have mixed feelings when I see swimmers reaching for their pulling gear. All too frequently, hand paddles and pull buoys become crutches, an...
Human Interest / USMS Promotional
The USMS Swimming Saves Lives Foundation supports the efforts of energetic and passionate Masters swimmers who want to make a difference. Masters coach Bill Meier just such a person. It is impossible...

The USMS website contains articles about sports medicine, health, and nutrition. This information is not intended to be a substitute for professional or medical advice on personal health matters. For personal medical advice, or if you are concerned about a medical condition or injury, see your healthcare provider for evaluation and care. The USMS website also contains articles about swim training and technique, including drills and workouts. All swimmers should be evaluated by a healthcare professional prior to beginning swim training. In addition, consult with a trained coach when introducing new technique or drills to your swim training program.