U.S. Masters Swimming Articles & Videos
Presented by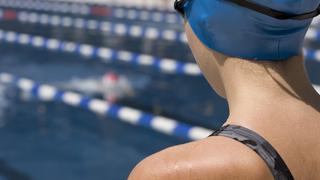 Training
It's something we all face: getting older. And for many of us, responsibilities—both personal and professional—don't diminish, they only get bigger and more pervasive. We end up shorting...
Drylands / Fitness
Knees can be a troublesome point of pain or irritation. Anatomically, the knee could be considered a "dumb joint" because, as a hinge joint, it can only flex and extend with minor rotation....
Advertorial / Health and Nutrition
For busy Masters swimmers who want to perform at their best, both in the water and out, two components of training are critically important: nutrition and sleep.
Press Releases
The USA Swimming Foundation and the Swimming Saves Lives Foundation, a subsidiary of U.S. Masters Swimming, have formed an affiliation of collaboration in support of learn-to-swim and water safety...
Drylands / Fitness
In order to realize your full athletic potential and remain as injury-free as possible, it's vital to keep your hips in working order. Many people will talk about the core and how important...
Coaching
Many Masters swimmers swim with the same lanemates at every workout. They find their group and their lane mojo, and that's it, day after day. This works well for a lot of swimmers who crave routine in their workouts.
Coaching
Coaching is not a single, monolithic profession. Age-group and high school swim coaches place a strong emphasis on starts, turns, and technique. Although these elements are important in Masters...

The USMS website contains articles about sports medicine, health, and nutrition. This information is not intended to be a substitute for professional or medical advice on personal health matters. For personal medical advice, or if you are concerned about a medical condition or injury, see your healthcare provider for evaluation and care. The USMS website also contains articles about swim training and technique, including drills and workouts. All swimmers should be evaluated by a healthcare professional prior to beginning swim training. In addition, consult with a trained coach when introducing new technique or drills to your swim training program.