U.S. Masters Swimming Articles & Videos
Presented by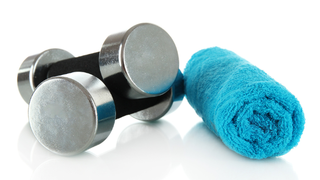 Drylands / Training
Regardless of your fitness level, as you age you're fighting a battle against muscle atrophy and a decrease in power. For many, these changes can seem to occur suddenly. Sports physiologist Amy...
Stroke Technique
The majority of us swimmers like to breathe. In freestyle, many of us breathe every stroke cycle to one side or the other. Although it's better to breathe on alternating sides, given that we do like to breathe, it's easy to fall into a pattern of breathing more often to one side.
Press Releases
Seal Beach, Calif., and Sarasota, Fla., April 15, 2016—TYR Sport and U.S. Masters Swimming are proud to announce their continued partnership.
Stroke Technique
Observers of elite swimming have noted that some of the fastest freestylers are flattening out—rotating less—specifically in the hips. This is especially true for the sprinters, who tend to drive their stroke with a flat kick, rotating only their upper bodies.
Coaching
Athletes join Masters swim teams for a variety of reasons. As coaches, we're most effective when we get to know our swimmers personally and truly understand their individual needs and goals....
Whats New?
Masters Swimming Canada is pleased to invite all of their swimming friends in the United States to the 2016 Canadian Masters Swimming Championships, to be held May 20 through 23 in Toronto.
Advertorial
There's a tongue-in-cheek saying going around these days in the tech world that, at some point in the not-so-distant future, we're all going to lose our job to robots.

The USMS website contains articles about sports medicine, health, and nutrition. This information is not intended to be a substitute for professional or medical advice on personal health matters. For personal medical advice, or if you are concerned about a medical condition or injury, see your healthcare provider for evaluation and care. The USMS website also contains articles about swim training and technique, including drills and workouts. All swimmers should be evaluated by a healthcare professional prior to beginning swim training. In addition, consult with a trained coach when introducing new technique or drills to your swim training program.