U.S. Masters Swimming Articles & Videos
Presented by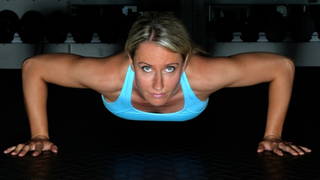 Coaching / Drylands / Sports Medicine / Training
Movement and muscle imbalances cause the majority of chronic injuries, and swimming is an imbalanced sport.
Drylands / Fitness / Training
Many swimmers seem to be hesitant when it comes to realizing the need to get stronger. This uncertainty is slowly dying off, but there are still many misconceptions of what it really means to get stronger.
Health and Nutrition / Sports Medicine
Nutrition. There may not be another topic about which so many swimmers are more confused. Yet the best practices for nutrition aren't so much about knowing the best practices, but rather following through and implementing those best practices. And for many people, the former is much easier than the latter.
The USMS website contains articles about sports medicine, health, and nutrition. This information is not intended to be a substitute for professional or medical advice on personal health matters. For personal medical advice, or if you are concerned about a medical condition or injury, see your healthcare provider for evaluation and care. The USMS website also contains articles about swim training and technique, including drills and workouts. All swimmers should be evaluated by a healthcare professional prior to beginning swim training. In addition, consult with a trained coach when introducing new technique or drills to your swim training program.