U.S. Masters Swimming Articles & Videos

By Author: Karen Gangloff
Presented by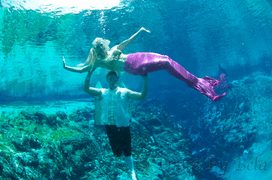 Human Interest
Cyle Sage proposed to Mandy Zipf on the beach last year. Sounds normal enough, right? Well, this couple, both members of U.S. Masters Swimming and avid open water competitors and triathletes, planned...
Human Interest
As swimmers, we think we know hunger. We stumble home after practice, open the refrigerator and indulge in any and everything we can get our hands on to satisfy the hunger created by a tough workout....
About USMS / Coaches Only / Human Interest
Racing isn't just for Michael Phelps.  Whether you are 25 or 95, a first-time competitor or a seasoned racing veteran, there are racing opportunities for you. Two teammates share their reasons for competing...
About USMS / Events
This year will go down as the year of the technical suit. FINA spent countless hours deciding on the fate of the technical suit, Rowdy Gaines commentated on elite athletes' choice of suit in Rome,...
There many ways to advertise your Masters program, within your local community, for free this fall. The three simple promotions we highlight in this article will help you spread the word about your...
Human Interest / Open Water
As U.S. Masters Swimmers, each of us swims for a different reason.  Some of us swim for fitness, some swim for one hour of peace and quiet and others swim for a cause. This Masters swimmer swims in the open water with her mother in her heart and a good cause in her thoughts.
A well organized system for collecting program fees can make or break a Masters program (and its bank account). While some programs collect fees on a monthly basis, others on a quarterly basis and...

The USMS website contains articles about sports medicine, health, and nutrition. This information is not intended to be a substitute for professional or medical advice on personal health matters. For personal medical advice, or if you are concerned about a medical condition or injury, see your healthcare provider for evaluation and care. The USMS website also contains articles about swim training and technique, including drills and workouts. All swimmers should be evaluated by a healthcare professional prior to beginning swim training. In addition, consult with a trained coach when introducing new technique or drills to your swim training program.