U.S. Masters Swimming Articles & Videos

By Author: The Professionals at Malibu C
Presented by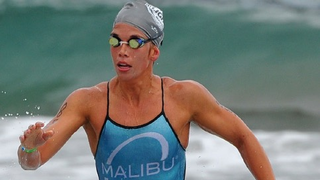 Products and Reviews
Swimmers' hair and skin inevitably develop issues in the summer time because of an increased exposure to oxidizers. Because your hair typically gets more sun exposure in the summer, that helps...
Products and Reviews
Because of the vast number of products now available, choosing the right personal care product can be a confusing process for swimmers. After all, nearly all of these personal care products claim to remove chlorine. 
Products and Reviews
Every time you swim, you're diving into a pool of minerals and chemicals that affect your hair and skin. In addition, a majority of the population in the U.S. is showering in hard water, and most...

The USMS website contains articles about sports medicine, health, and nutrition. This information is not intended to be a substitute for professional or medical advice on personal health matters. For personal medical advice, or if you are concerned about a medical condition or injury, see your healthcare provider for evaluation and care. The USMS website also contains articles about swim training and technique, including drills and workouts. All swimmers should be evaluated by a healthcare professional prior to beginning swim training. In addition, consult with a trained coach when introducing new technique or drills to your swim training program.