U.S. Masters Swimming Articles & Videos
Presented by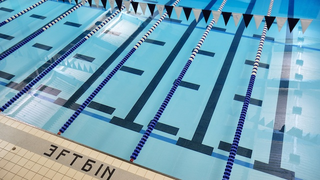 Training
Chances are, you have a goal that you're striving for as you swim up and down the pool. It may be a relatively small goal, or it may be a goal so big you haven't told anyone about it yet because...
Training
When you train and swim long enough, usually more than a month, you may see your performance improvements decline or stop altogether. This is a normal part of the training process. Once you're past...
Drills
Water is not our natural environment. Some swimmers are better at adapting to the aquatic world than others. When you don't feel comfortable, your body will never be able to realize its full potential in any environment, much less in the pool.
Training
As a kid you may have heard, "don't take such a big bite" during mealtime. And we've all heard the analogy of eating the elephant "one bite at a time." The same philosophy holds true for...
Drylands / Training
As a Masters swimmer your time for training is often limited. So it's legitimate to ask, "Why is it important to find time to strength train?" There are plenty of reasons why strength training has value in your limited training program, but let's focus on the three most important:
Fitness / Training
Unlike many other sports, swimming requires participants to operate in an usual environment. Free from worries of sweating or gravity, swimmers can enjoy swimming at some level throughout their entire life. Not many other sports can offer that sort of longevity to its athletes.
Drylands
Warming up for your event on deck is advantageous when the pool is crowded. I'll always take a quality movement or strength session on land over a sloppy and frustrating swim in a crowded warm-up pool.

The USMS website contains articles about sports medicine, health, and nutrition. This information is not intended to be a substitute for professional or medical advice on personal health matters. For personal medical advice, or if you are concerned about a medical condition or injury, see your healthcare provider for evaluation and care. The USMS website also contains articles about swim training and technique, including drills and workouts. All swimmers should be evaluated by a healthcare professional prior to beginning swim training. In addition, consult with a trained coach when introducing new technique or drills to your swim training program.