Live Stream of the 2013 Pan American Masters Swimming Championships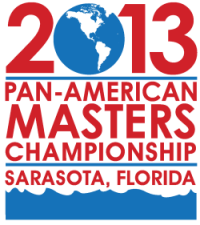 2013 Pan American Masters Swimming Championships
Sarasota, FL
June 5-13, 2013
U.S. Masters Swimming is pleased to host the 2013 Pan American Masters Championship. The Championship, awarded by Union American de Natacion, will be hosted in partnership with the Sarasota Family YMCA, in Sarasota, Fla.
All
event heats from the 2013 Pan American Masters Swimming Championships will be broadcast right here LIVE.
Real-time results (resultados en tiempo real)
Check out the official Pan Ams website for more information.