Event
Hollywood Aquatic Center Adult Swim Meet
| | |
| --- | --- |
| Date: | Apr 8, 2017 |
| Course: | Short Course Yards |
| Location: | Las Vegas, NV |
| LMSC: | Southern Pacific |
| Country: | USA |
| Description: | Hollywood Aquatic Center swim meet for all adults interested. Five events, including 50yrd butterfly, 50yrd backstroke, 50yrd breaststroke, 50yrd freestyle, 100yrd partner any-stroke relay(each partner swims 50yrds). Participants will gain entry to the Hollywood Aquatic Center's Red Carpet 5th Anniversary immediately after the meet, and will be recognized at the Red Carpet awards ceremony. Call (702) 455-8508 for inquiries or visit Hollywood Aquatic Center to register. |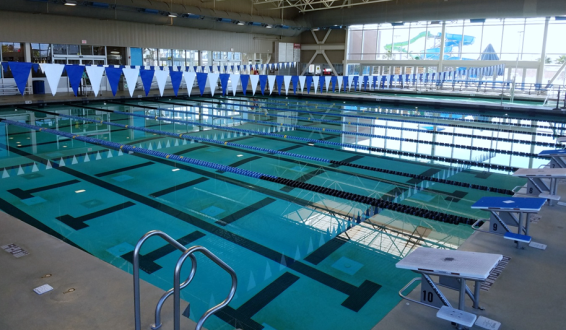 Sanction Status:
Not sanctioned or recognized by USMS
Sanction Number:
Event ID:
20170408HACY
Championship:
Not a Zone, National, or International Championship
Postal Swim:
No
Competition or Clinic:
Competition
Event Website:
Link To Event Website
Online Registration Website:
Link To Online Registration Website
Entries Close 4/7/2017
Other Document(s):
Other Event Info:
Hollywood Aquatic Center swim meet for all adults interested. Five events, including 50yrd butterfly, 50yrd backstroke, 50yrd breaststroke, 50yrd freestyle, 100yrd partner any-stroke relay(each partner swims 50yrds). Participants will gain entry to the Hollywood Aquatic Center's Red Carpet 5th Anniversary immediately after the meet, and will be recognized at the Red Carpet awards ceremony. Call (702) 455-8508 for inquiries or visit Hollywood Aquatic Center to register.

Venue



Hollywood Aquatic Center
1550 S. Hollywood Blvd.
Las Vegas, NV 89142 USA
http://www.clarkcountynv.gov/parks/Pages/hollywood-aquatics-center.aspx

Contact:

No contact information found!