Event
5430 Sports YOLO Triathlon
| | |
| --- | --- |
| Date: | Aug 17, 2014 |
| Course: | Open Water |
| Location: | Aurora, CO |
| LMSC: | Colorado |
| Country: | USA |
| Description: | "You Only Live Once" is the triathlon's manta. The YOLO tri is formally the Rattlesnake triathlon, now under leadership of 5430 Sports known for creating some of the original Ironman triathlon courses! At beautiful Aurora reservoir, the park is closed to all other users creating a safe and enjoyable swim, bike and run environment for athletes. Sprint and Olympic distances are available in this USAT Sanctioned event which is only open to only the first 1200 athletes of all ages and ability lev |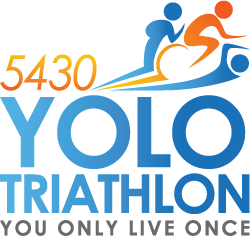 Sanction Status:
Not sanctioned or recognized by USMS
Sanction Number:
Event ID:
20140817yoloO
Championship:
Not a Zone, National, or International Championship
Postal Swim:
No
Competition or Clinic:
Competition
Event Website:
Link To Event Website
Online Registration Website:
Link To Online Registration Website
Other Document(s):
Other Event Info:
"You Only Live Once" is the triathlon's manta. The YOLO tri is formally the Rattlesnake triathlon, now under leadership of 5430 Sports known for creating some of the original Ironman triathlon courses! At beautiful Aurora reservoir, the park is closed to all other users creating a safe and enjoyable swim, bike and run environment for athletes. Sprint and Olympic distances are available in this USAT Sanctioned event which is only open to only the first 1200 athletes of all ages and ability lev

Venue



Aurora Reservoir
5800 S Powhaton Rd
Aurora, CO 80016 USA

Contact:

No contact information found!