Event
Etown Open Water Swim
| | |
| --- | --- |
| Date: | Jun 21, 2014 |
| Course: | Open Water |
| Location: | Elizabethtown , KY |
| LMSC: | Kentucky |
| Country: | USA |
| Description: | This is a loop course of 1000m or 1K. It is an "in water" gun start. Since this is an USAT sanctioned event, all safety measures are taken. The 4K wave will start first at 8am, followed by 2K and 1K. Waves will be no more than 30 seconds behind. The maximum allowed time for the 4K swim will be 1:45. At that time, the swimmers will be asked to swim to the finish line without completing their full distance. |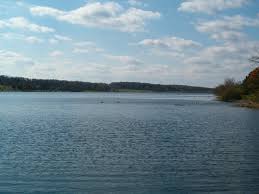 Sanction Status:
Not sanctioned or recognized by USMS
Sanction Number:
Event ID:
20140621ETNW4kO
Championship:
Not a Zone, National, or International Championship
Postal Swim:
No
Competition or Clinic:
Competition
Event Website:
Link To Event Website
Online Registration Website:
Other Document(s):
Other Event Info:
This is a loop course of 1000m or 1K. It is an "in water" gun start. Since this is an USAT sanctioned event, all safety measures are taken. The 4K wave will start first at 8am, followed by 2K and 1K. Waves will be no more than 30 seconds behind. The maximum allowed time for the 4K swim will be 1:45. At that time, the swimmers will be asked to swim to the finish line without completing their full distance.

Venue



Freeman Lake Park
Elizabethtown , KY 42701 USA
http://etownopenwaterswim.com/Home_Page.html

Contact:

No contact information found!