U.S. Masters Swimming Articles & Videos
Presented by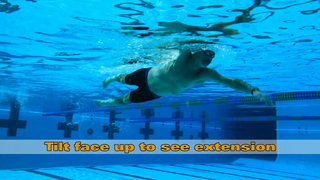 Stroke Technique
Davis Aquatic Masters Coach Stu Kahn shows us how you can tweak your technique by using your own perspective, as well as correct use of propulsive pressure during the back end of your stroke. SWIMMER Magazine http://www.usmsswimmer.com/
Events
The competitors at the 2014 U.S. Masters Nationals complete the Swim Cap Challenge, and nominate the 2014 USA Swimming Pan Pac team to do the same.
About USMS
Every morning, Laura Hamel walks in to her office puts on her sneakers, plugs in her computer and takes the first step of many on her office treadmill. The routine has become second nature to Hamel...
Events
The 2014 Nationwide U.S. Masters Swimming Spring National Championship, where fast and fun bumped shoulders in Santa Clara, Calif., from May 1--4. This video captures all the moments that make USMS...
Events
Nathan Adrian swims a 18.78 in the 50 yard freestyle at the 2014 U.S. Masters Swimming Spring Nationals.
Events
Nathan Adrian sets the U.S. Masters Swimming National record in the 100 yard freestyle in a smashing 41.13.
Coaches Only / Stroke Technique
For SWIMMER Magazine, U.S. Masters Swimming Coach Cokie Lepinski shows us how to pump up our Paddle Power and transform our hands and forearms into the ultimate propulsive tool.

The USMS website contains articles about sports medicine, health, and nutrition. This information is not intended to be a substitute for professional or medical advice on personal health matters. For personal medical advice, or if you are concerned about a medical condition or injury, see your healthcare provider for evaluation and care. The USMS website also contains articles about swim training and technique, including drills and workouts. All swimmers should be evaluated by a healthcare professional prior to beginning swim training. In addition, consult with a trained coach when introducing new technique or drills to your swim training program.